Bollywood-boarding: UK special forces in Libya 'torture' ISIS with Indian pop tunes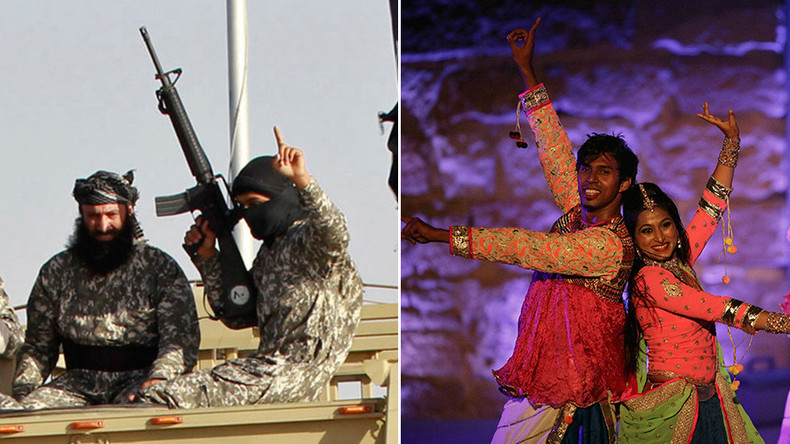 UK special forces operating in Libya are blasting Islamic State (IS, formerly ISIS/ISIL) positions with Bollywood hits as part of a psychological operation to mentally break the militants.
Troops reportedly started using the tactic after it was suggested by a Pakistani-born intelligence officer in the British military, who said the IS fighters would be profoundly affected by exposure to a form of culture they vehemently oppose.
A source told the Daily Mirror: "We needed to unnerve militants and, at the same time, use some of that passive measure to gauge their force strength in the area we are working and it went well."
It has also been suggested the practice will make IS look like it is powerless in its own territory - in which such frivolity is banned.
In one incident, two cars drove close to IS-held territory at dawn while blaring out Indian hits at full volume to disrupt the jihadists.
By blasting the upbeat tunes into the radio channels used by militants the military also hopes to locate them when the fighters complain on air.
The use of music as a weapon of war is not a new phenomenon.
US troops boomed out Elvis Presley and Guns N' Roses during their invasion of Panama in 1989 in an effort to force the country's leader, Manuel Noriega, to surrender.
One-time British Guantanamo Bay detainee Binyam Mohamed said he and other captives were bombarded with rap music during their time in US hands.
He told his lawyer that while being hung up and deprived of sleep "there was loud music. [Eminem's] Slim Shady and Dr Dre for 20 days... plenty lost their minds.
"I could hear people knocking their heads against the walls and the doors, screaming their heads off," he said.
In 2008 a group of musicians including Bruce Springsteen, Massive Attack and Elbow banded together to condemn the practice.
Besides Metallica and Eminem, it is reported the theme tune of Sesame Street was also used to break Guantanamo captives.