Muslims call for ban on anti-Islam Pegida march in Rotherham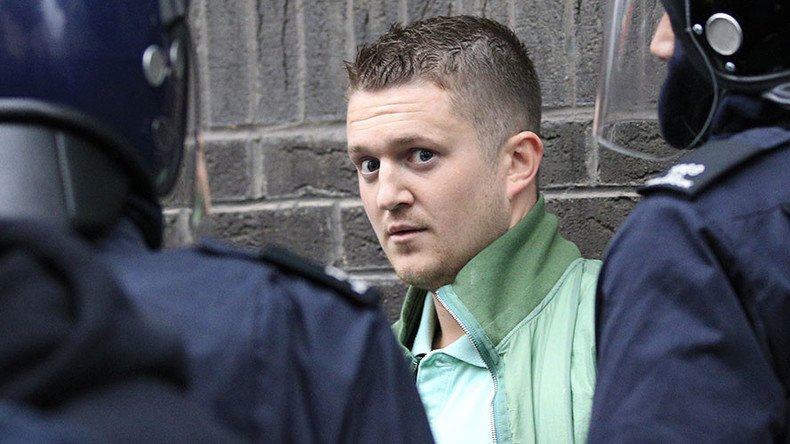 Muslims in the northern English town of Rotherham are calling on local police to ban a march by far-right activist Tommy Robinson and his British branch of anti-Islamic group Pegida, due to take place on Saturday.
Local councilors, community groups and business owners have written to South Yorkshire Police interim chief constable Dave Jones requesting that the protest be banned.
The letter references repeated demonstrations by the far-right English Defence League (EDL) and Britain First, in addition to the murder of local Muslim pensioner Mushin Ahmed.
Pegida members say the event will be "a peaceful, no-alcohol, silent march of protest … [against] the continuing sexual abuse by predatory gangs of Muslim men across England."
Rotherham was at the center of a child sex abuse scandal which saw systematic molestation of more than 1,400 children as young as 12 from 1997 to 2013.
The scandal has left tensions in the community, which has seen incidents of Islamophobia on the rise.
Opponents of the Pegida march argue it will spread "racism, hate and bigotry" and do nothing to help the victims of abuse.
"This protest, like all the others before it, will contribute little to the ongoing work to move on, address the past issues and re-build community cohesion in the town.
"Pegida has no contribution to make to this ongoing work and are simply using the horrific events which occurred in Rotherham in the past to spark even more hatred and public order disturbances in the town."
Signatories to the letter contend there are "special circumstances" which justify banning the march, adding the purpose is not to curtail "freedom or liberty."
Anne Marie Waters, of Pegida UK, said the march will go ahead as planned.
"The murder of Mr Ahmed is to be wholly condemned, but we cannot destroy democratic protest because there's a chance some people could respond with violence. It is the violence that is the problem, not legitimate protest.
"Britain is a democracy and we have a right to express our political views, wherever we choose."
A spokesman for South Yorkshire Police said: "We are aware of the concerns raised by members of the local community and will work with them to discuss the specifics of these concerns."
Last December, Robinson took over the British branch of Pegida – a UK manifestation of an existing European movement of the same name, which is a German-language abbreviation for "Patriotic Europeans Against the Islamization of the Occident."
Robinson previously founded and led the English Defence League (EDL). He recently joined the Quilliam Foundation think tank to advise on tackling extremism, giving the impression he had renounced his hard-right views.
You can share this story on social media: