Jeremy Corbyn brands BBC bias 'disgusting' & 'shallow'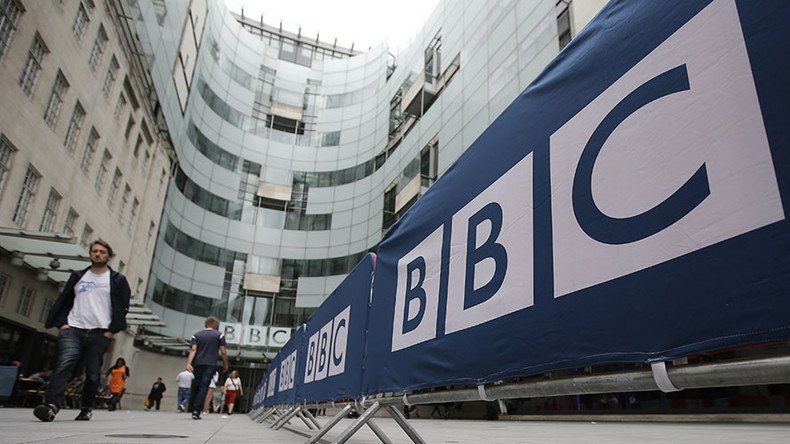 Labour Party leader Jeremy Corbyn has struck out at the BBC for its "disgusting" and "shallow" coverage of him, accusing the broadcaster of being "obsessed" with turning positive stories into negative ones.
Corbyn was particularly critical of the BBC's local elections coverage last month, in which he said Labour did well because it "hung on" – the party lost 11 seats, while the Tories lost 49.
His remarks were captured by a Vice film crew as they followed Corbyn over a period of two months.
"There is not one story on any election anywhere into the UK that the BBC will not spin into a problem for me," he said in the film, 'Jeremy Corbyn: The Outsider.'
"It's obsessive beyond belief. They are obsessed with trying to damage the leadership of the Labour Party and unfortunately there are people in the Labour Party who play into that."
Corbyn's supporters have been more forthright in their criticism of the state broadcaster. A petition to sack BBC political editor Laura Kuenssberg garnered more than 35,000 signatures before it was taken down, reportedly due to sexist trolling.
Last year, some 61,000 people signed a petition against perceived BBC bias against the Labour leader.
The petition, started by Amanda Drury, argued that as the broadcaster routinely refers to Corbyn as "left-wing," David Cameron should likewise be tagged Britain's "right-wing" prime minister.
In the Vice documentary, Corbyn blasted the media more generally, describing the center-left Guardian's reporting as "utterly disgusting subliminal nastiness."
Also featured in the film is the sinister theory that a senior Labour figure regularly leaks Corbyn's Prime Minister's Questions notes to the Tories.
After the Labour leader and Prime Minister Cameron clashed over the government's academy plans for schools, Labour Communications Director Seamus Milne said: "This time they did (know the questions) because it leaked. It leaked from that meeting."
"It's very annoying because it only happens about a third of the time, but it obviously gives them a little bit of extra time. Whenever there's a leak, it gives them that advantage," he added.
Milne has worked as comment and labour affairs editor at the Guardian, and writes a regular political opinion column.
His appointment as executive director of strategy and communications irked many mainstream media pundits in the UK.
"The only plausible reason for hiring Milne is that his views are the same as Jeremy Corbyn's," wrote Alex Massie in the Spectator.
You can share this story on social media: