The Big Brexit Short: Hedge funds' exit polls could move markets & predict outcome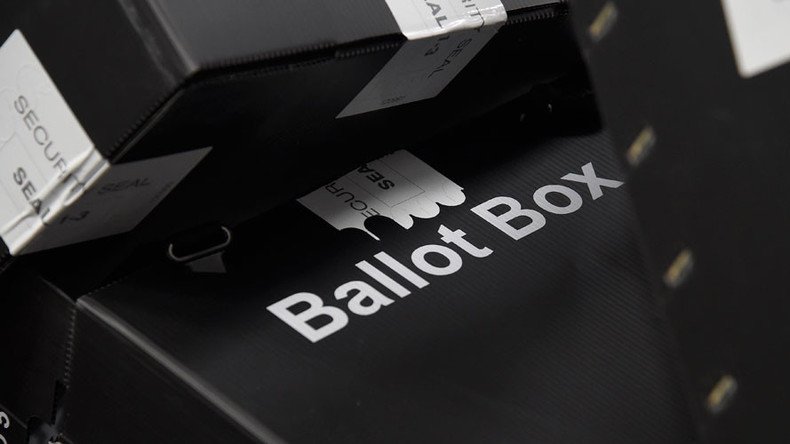 Britain's hedge fund industry is commissioning private exit polls in a bid to profit from the result of next month's EU referendum – a method likely to move financial markets and offer an indication of the outcome while votes are still being counted.
The Financial Times reports that a number of hedge funds have commissioned polls for June 23, the day Britain will vote whether or not to stay in the EU, so they can place big and informed bets on the result of the vote.
Analysts say their bets could drive the currency markets sharply in one direction or another – sending a signal to the general public about the likely outcome of the vote before polling closes.
A strengthening pound will be associated with a swing to 'Remain,' while a weakening in sterling versus the dollar and other currencies would be seen as a boost for 'Leave.'
Some banks have forecast sterling could fall by as much as 20 percent if Britain votes to leave the bloc, FT reports.
Under Electoral Commission rules, exit polls on the day of the referendum are allowed as long as they are not published until voting closes at 22:00 BST. That, however, does not stop the funds themselves trying to profit from early indications of the result.
Polling companies have told the Financial Times that demand is high for their services on referendum day.
"Hedge funds have asked for exit polls and for hourly polls on the day," one pollster said.
"Banks are certainly commissioning polls for their own consumption that are never released."
The cost of an exit poll, where researchers record votes electronically and send them to headquarters, is around £500,000 (US$730,000) – much lower than the potential profits available from finding out whether Leave or Remain is likely to win, according to the newspaper.
Betting odds have suggested the chances of a Remain victory are as high as 80 percent.
But RBC Capital Market's Adam Cole says financial markets are not discounting a Leave vote.
"The UK's implied EU exit risk premium has collapsed to the point where the implied probability of exit is close to the level before last May's election, when few thought there would even be a referendum," he said.
Polling experts have warned early voting patterns need to be treated with caution, as certain types of voters will likely cast their ballot at different times of day and it will not include postal votes.
You can share this story on social media: