Jail without end? 'Absurd' law keeps 4,000 prisoners behind bars indefinitely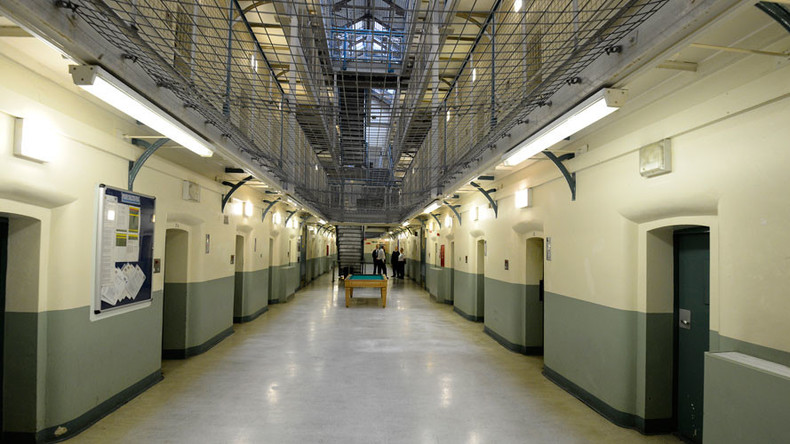 Thousands of UK prisoners are being held with no release date despite serving their minimum sentence, because of an "absurd" law which has since been repealed by Parliament.
In the case of James Ward, now 31, he was initially sentenced to a 10-month term, but is still in prison almost 10 years later due to the now-defunct Imprisonment for Public Protection (IPP) law.
More than 4,000 inmates, some with mental health problems, are routinely denied release from prison by parole boards because they cannot prove they are not a danger to the public.
Former Justice Minister Ken Clarke branded the situation "ridiculous" because it is impossible for a prisoner to prove he/she is of no danger to the public.
Ward, whose case has been covered by BBC Radio 4, said he wakes up feeling afraid every morning.
"I find prison hard to cope with, being trapped in a box," he wrote to the BBC.
"Prison is not fit to accommodate people like me with mental health problems. It's made me worse. How can I change in a place like this? I wake up every morning scared of what the day may hold."
Ward was sentenced to one year in prison after getting into a fight with his father, Bill. He was convicted of causing actual bodily harm.
"He's told me it was the worst mistake he's ever made ... he was young, he is a nice lad, everybody likes James," Bill said.
Near the end of his sentence, Ward set fire to his mattress in his cell. A judge gave him an IPP for arson and, despite sentencing him to 10 months, he remains in prison.
Ward has since set fire to his cell on numerous occasions.
"He becomes overwhelmed," his solicitor, Pippa Carruthers, told the BBC.
"He loses sight of what he needs to do to prove to a parole board that he is no longer a risk and he acts destructively."
Ward's sister April said she fears her brother will not come out of prison alive.
"I do believe that one day we'll get the phone call that Jimmy has taken his own life, definitely."
Former Conservative minister Clarke abolished IPP sentences as justice secretary in 2012, but offenders who were jailed under the legislation can only be released by a parole board, which in turn must be satisfied the prisoners are safe.
"It is quite absurd that there are people who might be there for the rest of their lives, in theory, who are serving a sentence which parliament agreed to get rid of because it hadn't worked as anybody intended a few years ago," Clarke said.
"The trouble is this ridiculous burden on the parole board of saying they can only release people if it's proved to them that they're not really a danger to the public.
"No prisoner can prove that – you never know when people are going to lose their control, what's going to happen to them when they're released."