Tsar quality: Prince Phillip's DNA could unlock mystery of last murdered Russian royals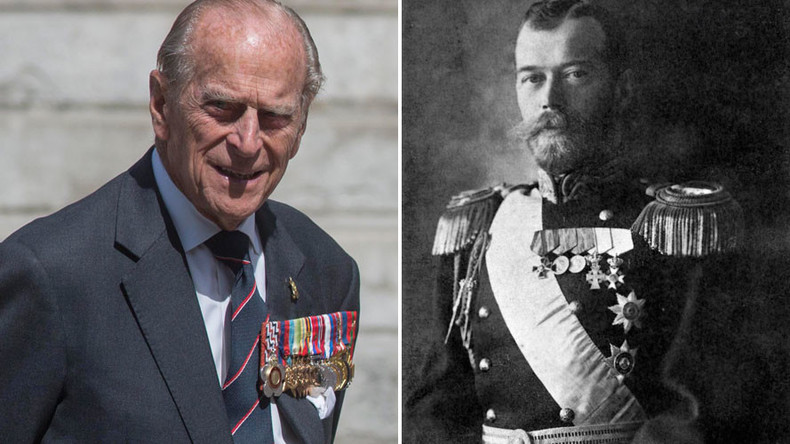 DNA samples taken from Prince Philip will be used to help identify the remains of bodies suspected to be those of the last two Romanov children, killed by the Bolsheviks during the Russian Revolution.
Speaking at the Hay literary festival on Monday, historian and writer Simon Sebag Montefiore said the Duke of Edinburgh, husband of Queen Elizabeth II, has agreed to speak with him on the issue of his DNA being used.
The remains of two children, thought to be the Romanov children Alexey and Maria, were found by a builder in a shallow grave in 2007 about 40 miles (64km) from Ekaterinburg in central Russia, where the family were massacred in July 1918.
The Duke's DNA was previously used to identify other Romanov remains in 1998. His ancestors are closely related to the Romanovs, as were many European royals.
Montefiore said he is waiting on "tenterhooks" to see if the remains would be reunited with those of the rest of the family in St. Petersburg cathedral.
"Are they going to be reburied? Are these two children going to be added to the others? What is going to happen?" the historical author pondered.
Montefiore also lamented the decision by the revolutionaries to kill the children. Alexey and Maria were 13 and 19 when they died.
"To kill the children … even in the French Revolution they did not kill the children," Montefiore told the Hay audience.
It was announced in February the history of the royal dynasty that ruled Russia for more than 300 years will be made into a blockbuster television series.
'The Age of Prosperity' will be Russia's answer to the award-winning US drama 'Game of Thrones'. The series will end with the slaughter of the Romanovs.
You can share this story on social media: