Ex-CIA chief: British more tolerant of govt's invasive spying than Americans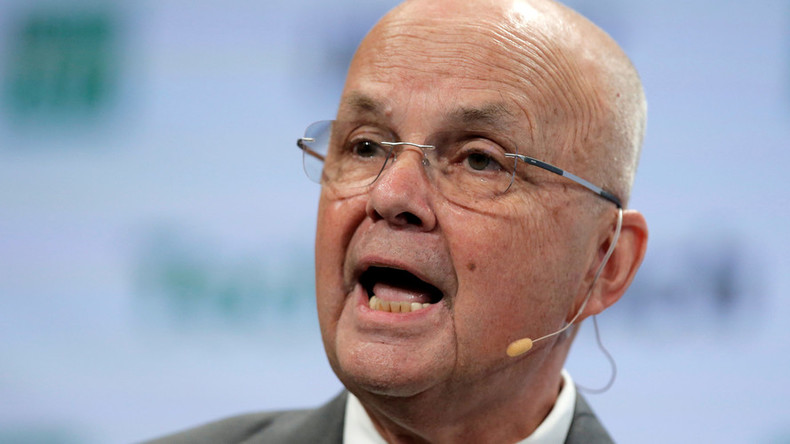 Former CIA director Michael Hayden says that British people are "far more tolerant" of aggressive government spying than Americans, while describing Facebook as a bigger threat to privacy than the authorities.
Speaking at the Hay Festival on Sunday, Hayden addressed a number of issues, including security, CIA torture, Edward Snowden, and how Facebook may pose a greater threat to privacy than governments.
Hayden described the British public as being more tolerant of the way its government's security agencies operate than that of the US.
"You as a population are far more tolerant of aggressive action on the part of your intelligence services than we are in the United States," he said.
He went on to explain that this stemmed from information leaked by Edward Snowden, who Hayden has previously joked that he'd like to see on an NSA "kill list."
READ MORE: Ex-NSA/CIA chief Hayden jokes of putting Snowden on kill list
"The 2 percent of what Snowden revealed that had to do with privacy accelerated a necessary conversation," Hayden said on Sunday. "The other 98 percent was about how the US and foreign governments collected legitimate material… that was incredibly damaging."
Hayden explained that Americans expect more transparency in their security services and, as a result, US intelligence agencies are changing at a much more rapid pace than those of the UK, where the issue has not "hit the beach."
Hayden also touched upon the issue of privacy in the context of Facebook, the advent of which he believes has led to a "cultural adjustment" constituting a greater threat to privacy than that posed by government agencies such as the NSA or CIA.
He argued that people are unconcerned about openly sharing a lot of private information on the social network, whereas they still see the government attaining that information as "the traditional threat."
"With regard to the 21st-century definition of reasonable privacy, Mark Zuckerberg [CEO and co-founder of Facebook] is probably going to have a greater influence on [the habit] than your or my government because of the rules we will embed inside his Facebook applications," he explained.
Hayden said that the UK has now "joined the queue" when it comes to targeted killings, particularly in light of the killing of Jihadi John, and also shared his views on Islam, which he says is going through a crisis much like Christianity did in the 17th century.
"We are not the target, we are collateral damage," he said. "What has happened in Paris, in Brussels ... is spillage."