SAS destroy ISIS suicide truck in Libya in biggest UK military assault yet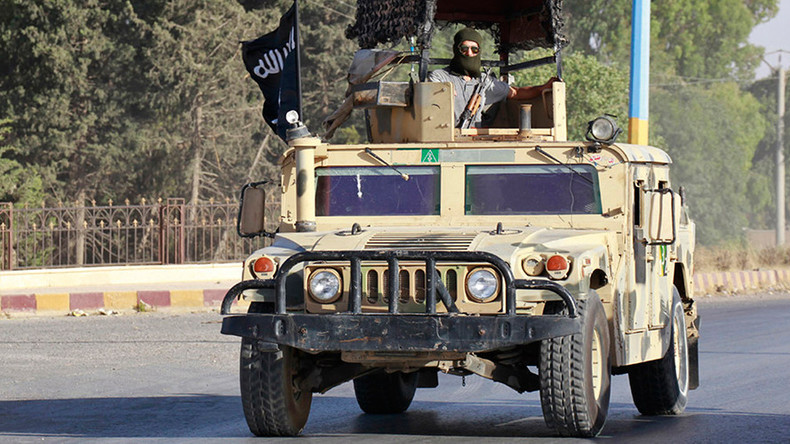 British special forces destroyed an Islamic State (IS, formerly ISIS/ISIL) suicide truck near the city of Misrata in Libya this month, according to reports.
Local militia figures, with whom the special forces unit is thought to be embedded, claim to have witnessed the incident on May 12. It was first reported by the Times on Thursday.
It is said to be the first proof of British troops having an active combat role against IS in Libya, and is likely to raise questions as to the extent of the UK's presence in the country.
A local fighter named Commander Durat, reportedly of Misrata's Third Force, said the SAS had plotted ranges around a contested bridge in the area. When the vehicle approached, the soldiers "blew up the suicide truck with a huge explosion, the biggest we have seen yet."
"Not one of our own forces was killed," Durat said, adding "our British friends seemed quite calm about it that day."
In April a senior Tory called for the British government to be more honest about its shadow war in Libya.
Foreign Affairs Committee chair Crispin Blunt MP told RT the UK could follow the example of the French and be frank about special forces deployments.
The presence of SAS troops in Libya was confirmed when it emerged in late March that Jordanian troops had been working with the SAS alongside local forces.
King Abdullah of Jordan made the claim during a private meeting with US politicians John McCain and Paul Ryan, the minutes of which were later obtained by the Guardian.
On May 6 the UK's Middle East minister, Tobias Ellwood, appeared to confirm a conventional military mission in Libya is being prepared.
Of the 1,000 UK troops Britain is likely to commit to the North African state, around 250 will perform training roles, he said.
The bulk will maintain security, indicating that although it won't be a combat mission, the military is expecting a fight.
Ellwood told MPs not to expect a democratic vote on the deployment.
"It is training and mentoring. It is not an operational initiative so there is no requirement for a vote in parliament. Please do not expect one on the issue," he argued.
You can share this story on social media: