Police must 'up their game' in fight against slavery in the UK - commissioner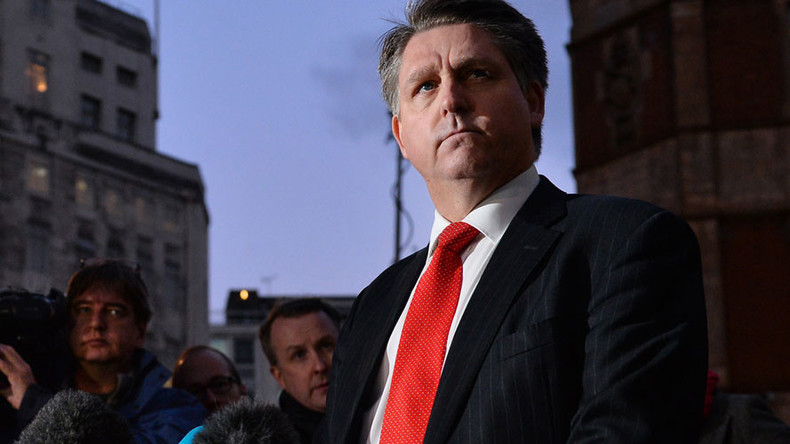 Police in the UK must "up their game" and devote more resources to fighting slavery, the UK's anti-slavery commissioner Peter Hyland has warned.
Hyland, who was appointed Britain's first ever anti-slavery commissioner 18 months ago, suggested slavery demands a response on a par with police efforts to combat other serious crimes such as drugs trafficking and terrorism.
"If we looked across the UK today, what would be the numbers of police officers looking at drugs and narcotics, for example? What would be the number that are looking at counter-terrorism?" he said in an interview with the Press Association.
"But if we look at a crime where the commodity suddenly becomes a human being, what are the numbers looking at this crime? I think they would be shockingly low. This needs to be addressed like any other serious organized crime."
Hyland, a former Scotland Yard detective, continued: "If you look up and down the country you would find in every policing area a response that's available to deal with drugs crime, sexual exploitation, volume crime - and quite rightly so.
"But actually this crime is of such a high risk and so prevalent that forces really need to up their game on this and start to respond to it in the same way."
The interview comes as the Modern Slavery Garden opens at the annual Chelsea Flower Show. The project, designed by Juliet Sargeant, is intended to raise awareness of modern slavery in the UK.
An estimated 13,000 people are living in slavery in the UK alone, according to government figures. These include those subject to forced labor, domestic servitude and trafficking.
Writing for the Huffington Post on Tuesday, Hyland said: "[The garden] is playing an important role in making sure we are all aware of this cruel and inhuman practice happening on our very shores."
Hyland's role was created as part of the Modern Slavery Act, which came into effect last summer. The law requires companies to disclose the efforts being made to eradicate slavery in their supply chains.