Gun data must be shared Europe-wide to fight crime & terrorism - study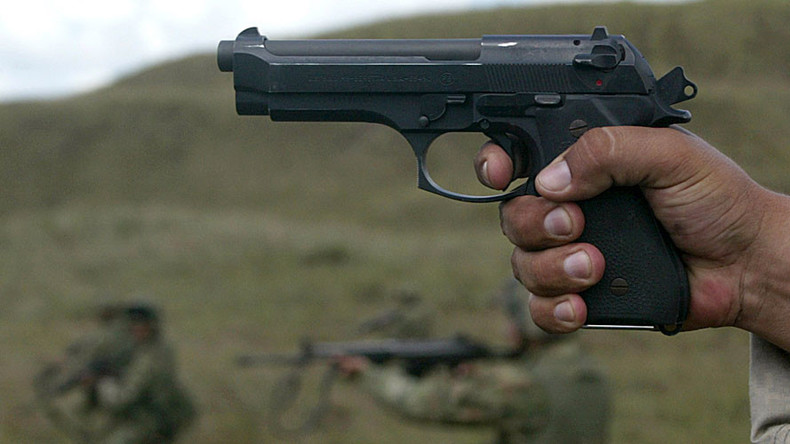 European states must improve the way in which they gather and share data on firearms in order to reduce crime and combat terrorism, a UK-led study has said.
The research, the result of a 15-month project led by Coventry University, recommends setting up "firearms focal points" and creating a pan European information network to facilitate information-sharing between local authorities.
"If each country created a single firearms focal point to gather, analyze and then share information - not only about the firearms, but also pertaining ballistic material - with their counterparts across south-east Europe, and beyond, this would be a major leap forward in protecting communities," Coventry University's Helen Poole explained.
The study found that inconsistencies in the ways in which countries compile crime data made it difficult to determine the actual number of firearms offenses.
Of particular concern to researchers were inconsistencies in firearms regulations which created "loopholes that could be exploited by criminals."
Specifically, the study highlighted disparities in deactivation standards, lack of consensus regarding the definition and control of both antique and readily convertible firearms.
The report recommends a consolidation of firearms legislation into a cohesive EU directive on identifying and monitoring firearms throughout the continent.
Though the research closely examined gun crime in countries in southeastern Europe, researchers said the recommendations apply to all European countries, regardless of EU membership.
The report's recommendations will be presented to the European Parliament and the chiefs of international policing organizations, including Interpol and Europol.
UK-based firm Arquebus, which examined 1,000 cartridge cases from Serbia as part of the project, was able to identify links to some 50 shootings, said Director Matt Lewis.
Heinous terrorist attacks of past year show importance of cutting off access to firearms and explosives #ProjectEFFECT

— Arquebus Solutions (@ArquebusLtd) May 25, 2016
"We also compared the results against a number of ballistic databases in other countries and identified potential links with the former Yugoslav Republic of Macedonia, Kosovo and Sweden," he said.
"Firearms are used by criminals on multiple occasions both internally within a country and across international borders.
"Understanding more about where they originate from, how they move within countries and cross-border, and have been used before will enable the UK to work with other countries to help tackle the problem at source, rather than at our border."