Cash for contacts? Duke of York faces scrutiny over Kazakh property deal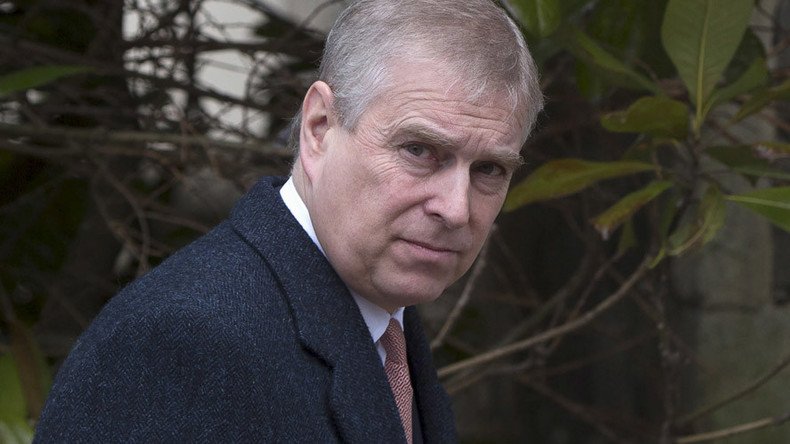 Prince Andrew faces further scrutiny over his questionable links to Kazakhstan following new allegations focused on the sale of his former marital residence. Buckingham Palace denies all allegations leveled at the Duke.
The Duke of York flogged Sunninghill Park in Ascot, Berkshire, in 2007 to Kazakhstan-based oligarch Timur Kulibayev for the sum of £15 million. The lavish residence had been a wedding present to the Duke from the Queen.
Prince Andrew managed to sell the mansion for a full £3 million more than the original asking price, despite the fact it had lain empty for five years. The lucrative sale sparked scrutiny of the Duke's role in the agreement, along with allegations of a possible conflict of interest.
Prince Andrew is believed to have crossed paths with Kulibayev through Goga Ashkenzai, a 36-year-old Kazakhstani billionaire who grew up in Russia but was schooled in England.
Although Buckingham Palace denies the Prince was personally involved in the sale of his former marital home, new allegations made by an unnamed source to the Daily Mail suggest otherwise.
A number of emails, uncovered by the tabloid, appear to illustrate an unexpected attempt by Prince Andrew to have the Queen's bank, Coutts, take on Kulibayev as an official client in 2011.
Prince Andrew's former aide, Amanda Thirsk, also reportedly discussed security and décor-related matters with wealthy Kazakhs known to the Duke. In addition to this, Thirsk has been accused of trying to broker a deal for Kulibayev, involving the leasing of two fields adjacent to Sunninghill Park.
Despite these allegations, Buckingham Palace says Prince Andrew played no direct role in the sale of the mansion.
"The sale of Sunninghill Park was a straight commercial transaction between the Trust which owned the house and the Trust which bought it," a spokesperson for Buckingham Palace told the newspaper.
"There were no side deals and absolutely no arrangement from the Duke of York to benefit otherwise or to commit to any other commercial arrangement."
The Palace spokesperson added: "Any suggestion otherwise is completely false."
Chorus of criticism
While Buckingham Palace has defended Prince Andrew's integrity, others remain unconvinced. Earlier this week, former Foreign Office minister Chris Bryant MP questioned precisely whose interests the Prince had acted in.
"This confirms what many people suspected about Prince Andrew. He has very questionable tastes when it comes to his business relationships," he said.
"When I was at the Foreign Office it was very difficult to see in whose interests he was acting. He doesn't exactly add lustre to the Royal diadem."
Liberal Democrat MP Norman Baker called for an inquiry into the matter, saying the Prince's close relations with questionable people in Kazakhstan "brings the royal family into disrepute."
Meanwhile, Europe and Middle East Director of Human Rights Watch Hugh Williamson accused the Prince of doing little to address the state's poor human rights record, while cashing in on lucrative business.
Buckingham Palace initially moved to block publication of the emails, first seen by the Daily Mail, claiming they were forgeries. When it later transpired they were real, palace officials said publishing them would breach the Prince's privacy rights.
Previous allegations
This latest round of allegations relating to the property sale follows a separate string of claims over the Duke's business connections to the Kazakh regime.
He also stands accused of attempting to arrange a £885 million deal between a Greek and Swiss consortium and Kazakhstan's government, which would have handed him £4 million in commission fees.
The Prince allegedly made use of his close relationship with Kazakh oligarch Kenges Rakishev to assist a Greek utility company and a Swiss financial firm bid for infrastructure deals.
Zurich-based financial firm Aras Capital and Greek water utility company EYDAP had planned to build sewage and water infrastructure networks in two of Kazakhstan's biggest urban centers. But the deal imploded in late 2011 after Kazakh forces opened fire on hundreds of striking oil workers who had been disputing unsatisfactory working conditions. Dozens of workers were killed in the massacre.
The allegation that the Prince would have benefitted from the deal was made by an anonymous source and reported in the Daily Mail.
The Duke was working as a special trade envoy for the UK and his alleged involvement in the deal has sparked questions over his apparent ability to attract cash for contacts.
The Prince also became the subject of criticism for his seemingly close relations to Kazakhstan, despite the state's abysmal human rights record.
You can share this story on social media: