Charing Cross tube evacuated after football fan reportedly sets off smoke bomb (VIDEO)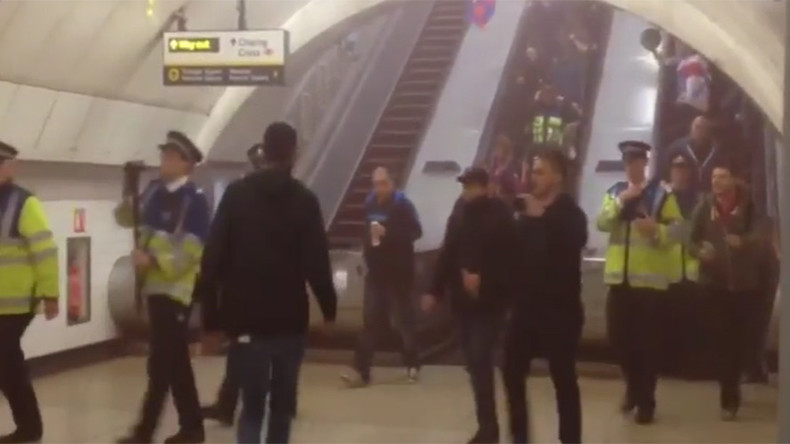 One man has been arrested after a smoke bomb, thought to have been set off by a football fan en route to the FA Cup Final at Wembley, forced the closure of the tube station. It has since been reopened.
"It was madness. There were fans singing and cheering down the tunnel," Allie Elwell, an eyewitness, told the BBC. "We turned the corner and could smell smoke. Fans seemed to just ignore it all, still singing and banging on the side of the escalator."
Sizable police patrols filled the station as they ushered out travelers, but the London Fire Brigade said their presence was not required.
The station was busy with Crystal Palace and Manchester United fans making their way to the final fixture of the domestic football season, and Twitter users accused one of the supporters of activating the device, which was described as "toy-like" by Transport for London, the city's transportation authority.
After about a half-hour the station opened its gates again, with police reporting that one man had been detained. No details have been provided about his club allegiance.