250 celebrities warn Brexit would leave UK 'an outsider shouting from wings'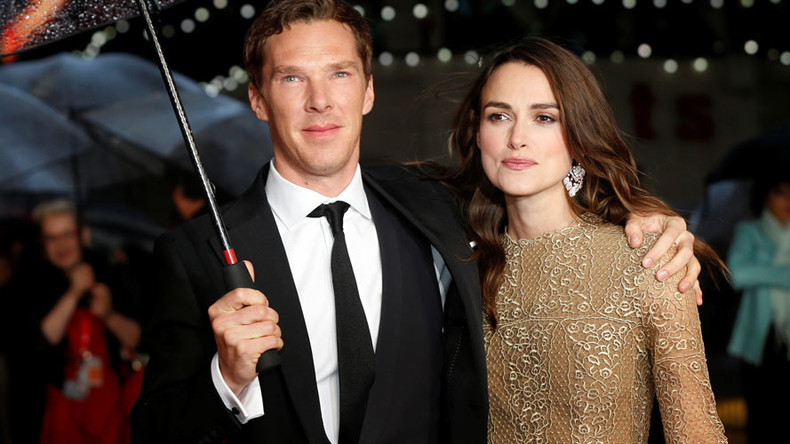 Benedict Cumberbatch and Keira Knightley are among 250 British actors, artists and musicians urging Britons to vote 'remain' in the EU referendum on June 23, warning the UK's creative success would be "severely weakened by walking away."
With just weeks to go before the vote, the celebrities have signed a letter in the Guardian newspaper arguing a vote to 'leave' would make Britain "an outsider shouting from the wings."
"Britain is not just stronger in Europe, it is more imaginative and more creative," they write.
"From the smallest gallery to the biggest blockbuster, many of us have worked on projects that would never have happened without vital EU funding or by collaborating across borders.
"From Bard to Bowie, British creativity inspires and influences the rest of the world.
"Leaving Europe would be a leap into the unknown for millions of people across the UK who work in the creative industries … we believe that being part of the EU bolsters Britain's leading role on the world stage."
The letter was coordinated by 'Stronger In,' the official campaign to persuade voters to stay in the EU, also backed by Prime Minister David Cameron.
The move will likely be seen as an attempt to broaden the debate beyond economics and immigration and highlight the benefits of cultural collaboration with Europe.
Other signatories include actors Dominic West, Sam Taylor-Johnson, Jude Law and Helena Bonham Carter, musician Paloma Faith, artist Tracey Emin and designer Vivienne Westwood.
Writers are also strongly represented, with Poet Laureate Carol Ann Duffy and author John le Carre both signatories.