Bosses paid too much, says Bank of England economist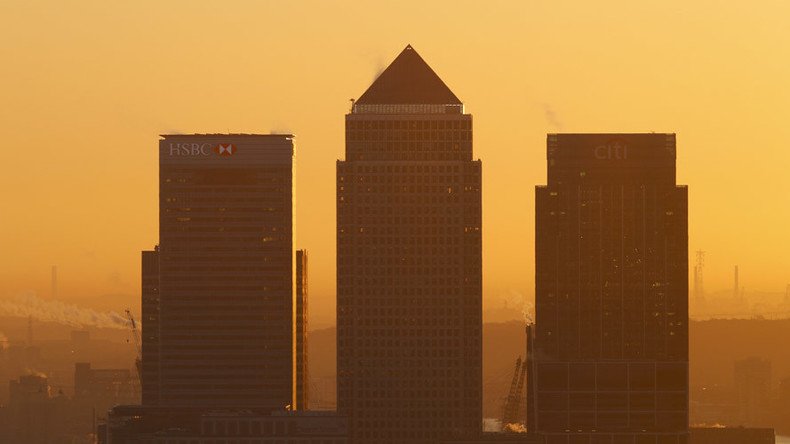 Enormous pay packets enjoyed by Britain's biggest capitalists are holding back economic growth in the UK, a chief economist at the Bank of England (BoE) has claimed.
Andy Haldane was pointing to the stark and growing income gap between CEOs and employees.
He said FTSE 100 bosses are now paid 150 times the average UK worker, adding that such income inequality "drive[s] a wedge between management and employees."
"[This] in turn erodes social capital. A company, like a country, whose physical and social capital is being eroded is one whose wealth-creation capacity is being impaired."
Social capital is a term used in economics and sociology to refer to trust and cooperation in society.
In a speech to the New City Agenda think tank on Wednesday, Haldane said this matters "every bit as much to wealth and well-being" as financial capital, such as stocks and shares.
The economist argued a lack of social capital among banks has contributed to the economy's very slow recovery from the 2008 financial crisis.
"A lack of trust in finance potentially hobbles both economic growth and financial stability," he said.
"Unaddressed, that jeopardizes future wealth and well-being."
Haldane, who is paid £215,627 (about US$310,000) a year by the Bank of England, has been critical of "short-termist" practices in the corporate sector before.
In 2012 he said the 'Occupy Wall Street' movement was right to criticize the global financial system.
Last year he warned that British corporations are under-investing in their own companies and paying out too much cash to shareholders.
"Monies paid out to executives are monies not being re-invested in the company, reducing investment in physical and human capital," he said during Wednesday's event.
You can share this story on social media: