Two-thirds of women in UK cities report being harassed or attacked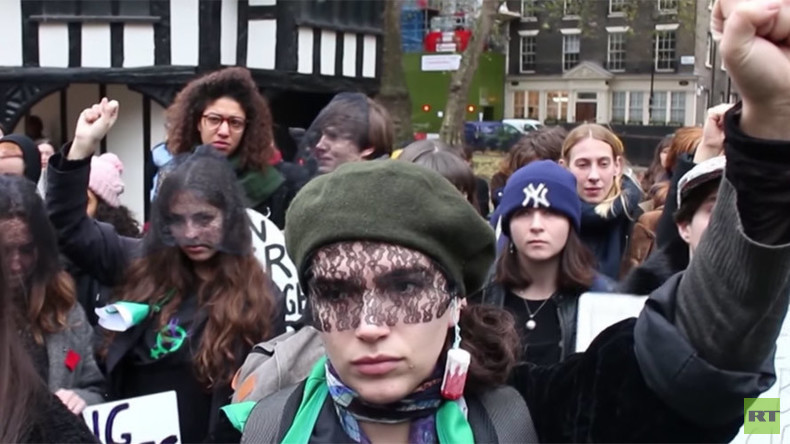 Two-thirds of women have experienced violence or harassment in UK urban centers, a disturbing new survey has revealed.
The YouGov poll of 2,518 women found that 23 percent of respondents had been groped in public, while 43 percent said they felt at risk of harassment on the streets. A third of women reported feeling at risk while on public transport.
The poll was commission by human rights group ActionAid to mark the launch of the organization's International Safe Cities day on Friday.
Women in other parts of the world fared even worse. In Brazil and Thailand, for example, a whopping 86 percent said they had been subjected to harassment or violence in public.
"Every day women around the world face groping, unwanted touching and many other forms of harassment on the streets of their cities," said Sarah Carson, ActionAid's women's rights campaign manager.

"But behind every statistic are real women. Women who have been raped in their homes in the slums of Delhi, women in Brazil who fear the drug traffickers who dominate and control their neighborhoods, and garment workers in Cambodia and Thailand who are abused and harassed in and around their workplace.

"It is appalling and unacceptable that this is happening in cities around the world."
ActionAid is using Safe Cities day to draw attention to what Carson called a "global epidemic" of harassment and violence. The group is staging a large action in central London, with 30 interactive mannequins in Marble Arch that carry messages and stories from women in 10 different countries.
A third of the mannequins are red to symbolize the third of women globally who are victims of violence or harassment.