Once-powerful UK now cowers behind 'tiny, impotent stick' – former NATO commander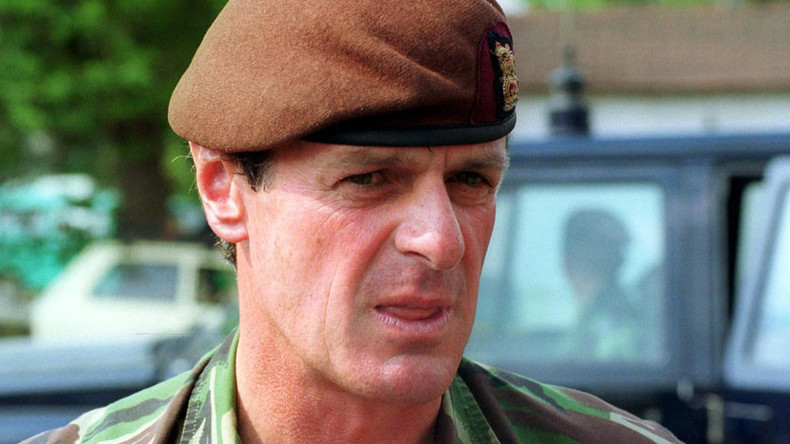 Britain is now an "impotent" European social-democracy more interested in "protecting welfare and benefits" than conducting wars, a former British Army general lamented on Wednesday.
In excerpted passages from his forthcoming book '2017: War with Russia', published in the Telegraph, retired Deputy Supreme Commander of NATO General Sir Richard Shirreff said the UK had been neutered by Prime Minister David Cameron.
He said the "stubborn resolve" which marked the 1982 retaking of the Falkland Islands from Argentina and led to the UK being so "respected and admired across the world" had now evaporated.
"Britain was now little different from any other semi-pacifist, European social democracy, more interested in protecting welfare and benefits than maintaining adequate defences," Shirreff argued.
He said a 2014 intervention by Cameron, to the effect that the country "should avoid sending armies to fight," had encouraged Britain's enemies and filled her allies with doubt.
Shirreff believes a "country famous for once 'walking softly and carrying a big stick' … now had a leadership that shouted loudly but, thanks to ongoing defence cuts, carried an increasingly tiny and impotent stick."
He said despite the UK's former international standing and a UN Security Council seat, the once-proud nation had "shrunk into itself, focused introspectively and in a sense not engaged outside in a way that perhaps we once did."
Since leaving the military in 2014, Shirreff has been much in demand as a commentator and source of hawkish stick-related metaphors.
In 2014, as Islamic State (IS, formerly ISIS/ISIL) grew in power, he argued for the use of UK force in Iraq, claiming the UK had politicians "who want to posture, who make a lot of noise but do not have any stick."