David Cameron on Tinder: Yes but no?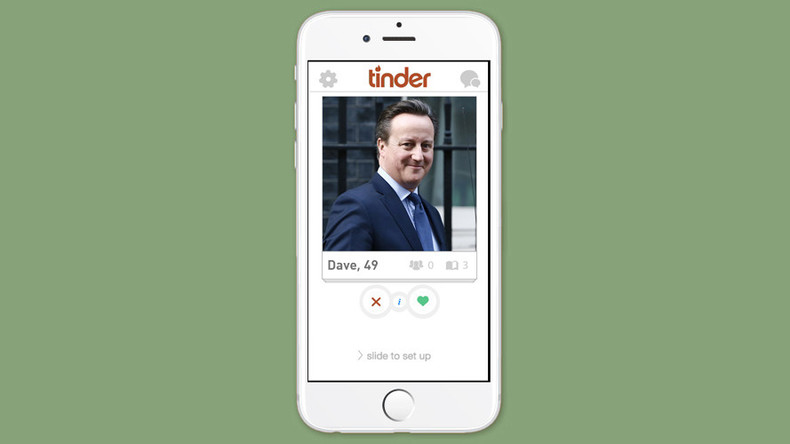 Tinder users could be in for a shock this month when Prime Minister David Cameron shows up on their feed. Reports claim he has joined the dating app to encourage young people to vote in the EU referendum, amid fears many aren't registered – ironically due to Tory reforms.
UPDATE: Reports in The Times that PM David Cameron was to join Tinder in an attempt to woo the UK youth vote were contradicted by BBC Trending.
Cameron had met with several tech giants last week, including Twitter, Facebook, along with Buzzfeed, Google and LADBible, a popular humour website for young men in the UK, as efforts to promote participation in the June 23rd #Brexit referendum intensify.
"He seemed fairly clued up," a Times source reported.
Swipe right, or swipe left? This is the question facing Brits on June 23, when the country votes on whether to 'leave' or 'remain' in the EU.
Meanwhile, hundreds of thousands of voters have been deleted from electoral rolls due to changes to the registration system enacted by the Tory government.
Surveys suggest up to two-thirds of under-25s will back the 'remain' campaign, meaning they could be crucial to the referendum result.
You can share this story on social media: