Incredible moment burning firework factory explodes (VIDEO)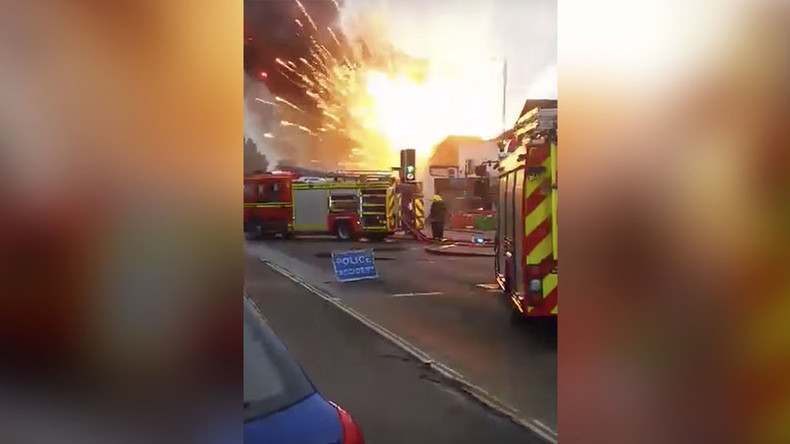 Astonishing images have emerged of a Southampton fireworks factory engulfed in flames and exploding spectacularly as onlookers flee and firefighters look on helplessly.
The fire is reported to have taken hold at around 05:00 BST.
More than 70 firefighters from the local force responded to the blaze. The factory is believed to have been empty at the time.
Local Jill Sainsbury said she heard an "almighty bang" after dawn and saw colored rockets racing skywards.
She told the BBC: "We thought it was coming from the river until we saw a massive plume of smoke coming from the fireworks factory near the flower factory."
Ryan Gregory, who lives nearby, said: "I thought I heard gunshots originally, then I looked out of my window to see there was a lot of smoke."
"Immediately I knew it was from the firework factory, but I didn't expect it to go up in the blaze that it did," he added.
Bitterne Road West was closed in both directions and a local school was shut down. Homes within 100 meters were also evacuated.