Gay marriage to be allowed in British military chapels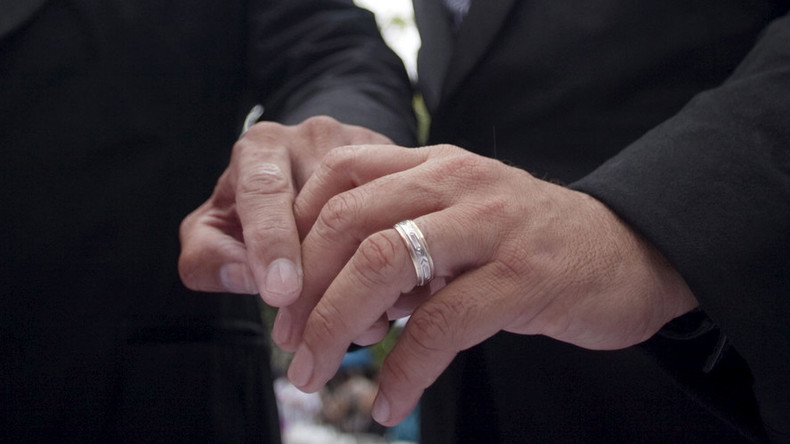 Gay armed forces personnel will soon be allowed to wed in the chapels of military bases after an Armed Forces minister announced a pilot scheme due to begin in the near future.
Same-sex marriage was legalized by the British government in 2013, but 12 different Christian sects still disallow it in the armed forces.
Tory minister Penny Mordaunt told MPs in a written answer that she had approached the religious heads of the Army, Navy and Air Force in 2015 to get advice on how such ceremonies could be implemented.
She reported that under existing laws they could not be forced to carry out gay weddings. However, she reported she had "recently directed that a pilot project is implemented to explore registering Ministry of Defence sites for civil marriages and partnerships; this includes same-sex unions.
"The timing of the project is being finalized, but I anticipate that it will start shortly and run for a number of months," she explained.
The UK military dropped its ban on homosexuals in 2000, but since the Army began to record soldiers' sexuality on a voluntary basis at the start of 2015 figures show only 230 out of 80,000 troops identified as gay or bisexual.
Due to a recruiting shortage the military has been pushing hard to recruit ethnic and sexual minorities.
"[Diversity] in our ranks gives us a breadth of understanding and capability we don't get in any other way," Lieutenant General James Everard, commander of UK Land Forces, told the Financial Times in October 2015.
"We need to reach into [places] that probably people would have said were non-traditional — away from the working class of Middlesbrough and all that sort of stuff and into a much more diverse and broader range of characters."
He added that recent wars had shown that "you can be homosexual and extremely brave."