WWII vets rally behind EU, as Cameron warns Brexit risks war in Europe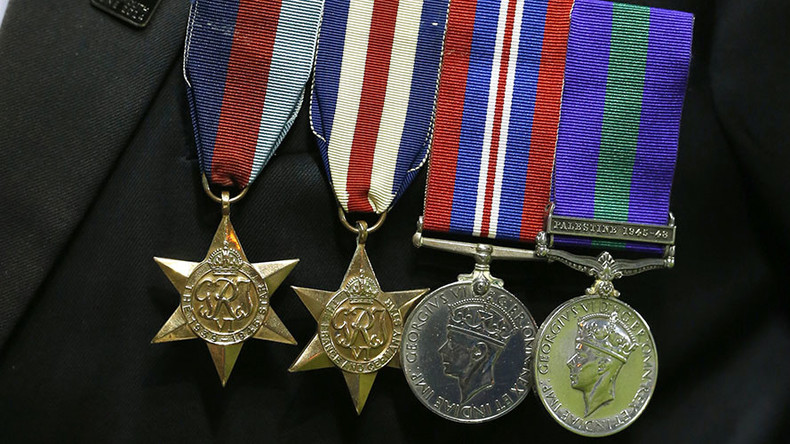 Veterans of the Second World War have called on the British public to vote to remain in the EU. Their intervention comes as senior politicians argue over whether a Brexit would leave Britain vulnerable to attack.
Four veterans, including a former field marshal, have called for Britain to stay in the union just a day after Victory in Europe (VE) Day.
RAF veteran turned National Health Service (NHS) champion Harry Leslie Smith said in a recorded message: "Britain is stronger in Europe because it reflects the values my generation fought for in Europe during the Second World War."
His fellow RAF veteran David Meylan argued: "We sacrificed many, many men in both world wars and this was to establish a peaceful and a prosperous union. We can't sacrifice that now."
Former D-Day veteran and Royal Marine Patrick Churchill said: "The only solution is to bind together, hold together, there we find strength."
Field Marshal Lord Bramall, former head of the army, argued a Brexit would be "going backwards, not forwards in what we set out to cure after the terrible tragedies of the Second World War."
British Prime Minister David Cameron argued Monday that a Brexit would risk peace in Europe.
He warned that "isolationism has never served this country well. Whenever we turn our back on Europe, sooner or later we come to regret it. We have always had to go back in, and always at much higher cost."
His speech included an emotive reference to "the serried rows of white headstones in lovingly tended Commonwealth war cemeteries," which "stand as silent testament to the price this country has paid to help restore peace and order in Europe."
Some Tory heavyweights have taken a polar opposite view of the EU's impact on British security.
Julian Lewis, who served on the Commons defense and intelligence committee, warned in the Telegraph on Monday that the "EU seeks to duplicate NATO by recreating it without the deterrent power of the Americans."
"By trying to act as a separate entity on the European stage, the EU resurrects all the old risks of blundering into military confrontations under circumstances where the US may feel free from any obligation to act," he warned.