Trump backs Brexit, brands migration crisis a 'horrible thing for Europe'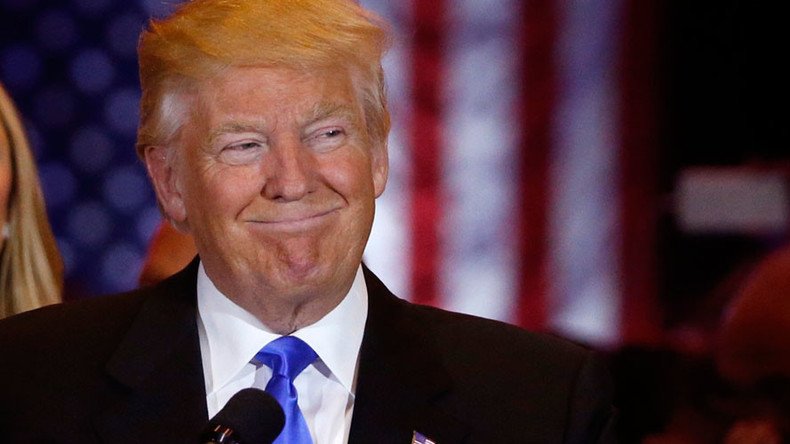 Donald Trump feels the UK would be "better off without" the European Union, blaming the migrant crisis on the 28-member bloc.
Telling Fox News he had a "feeling" it was the better option, the Republican presumptive presidential nominee said the EU "pushed" the migrant crisis on Europe.
Love fact Trump bleated on about how Obama shouldn't have an opinion on Brexit. And then gives us his opinion on Brexit. Ha ha ha.

— Emma Kennedy (@EmmaKennedy) May 6, 2016
Donald Trump has now made it clear he supports Brexit. So Boris, where's your condemnation of interference? ...or do different rules apply

— Chuka Umunna (@ChukaUmunna) May 6, 2016
"I would say the UK are better off without [the EU] personally, but I'm not making that as a recommendation, just my feeling," he told the news channel.
Adding that he has a lot of investment in the UK, Trump then said he wants British voters "to make their own decision."
His comments come after US President Barack Obama warned that Britain would go to the "back of the queue" for trade deals with the US, should it vote to leave the EU.
READ MORE: 'Back of free trade queue': Brits slam Obama for 'threats' over Brexit
With Trump's chances of winning the presidency now looking stronger, David Cameron's advisers have urged the prime minister to "reach out" to the candidate.
On Thursday, however, a spokesperson for Cameron said the prime minister would not apologize to Trump for calling him "divisive, stupid, and wrong" after the property tycoon had previously said he would ban Muslims from entering the US.
READ MORE: Cameron should say sorry for calling Trump 'divisive, stupid & wrong' – aide
It is unclear how eurosceptic "Leave" campaigners will react to Trump's endorsement of Brexit. UKIP leader Nigel Farage did not accept support from French Front National leader Marine Le Pen for the June 23 referendum.
RT contacted Leave.eu for a response, but no-one was available for comment.
You can share this story on social media: