Trump can't get no satisfaction: Rolling Stones tell 'The Donald' to stop using their music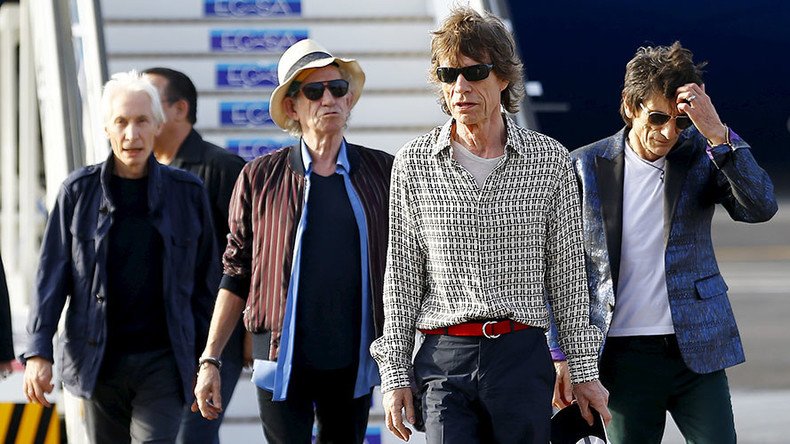 British rock legends The Rolling Stones issued Donald Trump with a firm warning not to use their songs during his presidential campaign.
The band released a strongly worded statement saying that the Republican presumptive presidential nominee does not have permission to use the super group's music.
"The Rolling Stones have never given permission to the Trump campaign to use their songs and have requested that they cease all use immediately," the statement read.
For months, Trump has featured numerous songs from the group including the 1969 hit, You Can't Always Get What You Want.
Excellent! The Rolling Stones have told Donald Trump to stop playing their songs during his presidential campaign.

— Johan Bakker (@JohanBakker14) May 5, 2016
Rolling Stones against D. Trump who uses their songs in his Campaign
"You can't always take what you want" Mike said
♥GREAT ROLLING STONES♥

— ferrari silvia (@AlteaFerrari) May 5, 2016
The Rolling Stones are not the first musicians to tell Trump to stop using their songs during campaign events.
Both Adele and Steve Tyler of Aerosmith have made similar requests.
In February, a spokesperson for Adele said the artist had not given permission for her songs to be "used for any political campaigning."
Michael Stipe from American band REM, however, had stronger words for Trump when the group's song It's the End of the World as We Know It was used.
"Do not use our music or my voice for your moronic charade of a campaign," a statement issued by Stipe said.
Donald Trump became the presumptive Republican presidential nominee after his remaining rival John Kasich stepped down from the race on Wednesday.
READ MORE: Cameron 'has no intention' of apologizing to Trump for calling him 'divisive, stupid, & wrong'
The Rolling Stones have announced a mega-festival in California with other classic rock acts including Paul McCartney, Bob Dylan and The Who.
You can share this story on social media: