Labour councilors suspended over 'anti-Israel' social media posts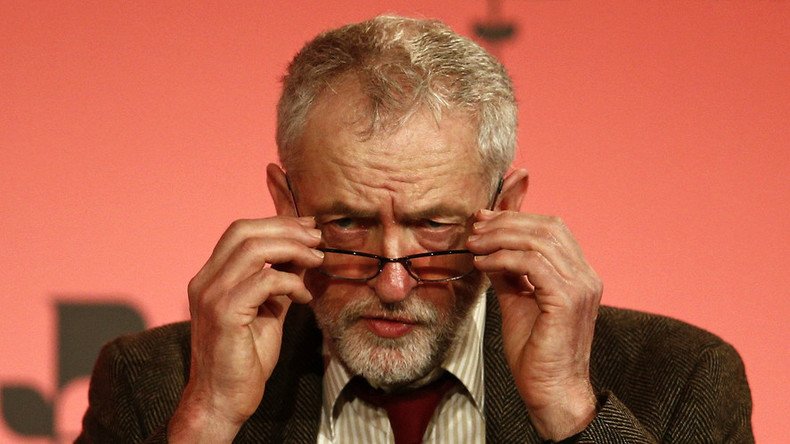 Two Labour councilors have been suspended over posts criticizing Israel, including likening human rights abuses of Palestinians by the Jewish state to the treatment of Jews by Nazi Germany, as well as blaming Israel for the US Sandy Hook shootings.
Nottingham City councilor Ilyas Aziz had shared the controversial Facebook posts back in 2014, which were discovered by political website Guido Fawkes.
READ MORE: 'Hitler supported Zionism' claim gets Ken Livingstone suspended from Labour
One post read: "Jews and Muslims lived together in the Middle East, in peace pre-1948. Perhaps it would have been wiser to create Israel in America, it's big enough. They could relocate even now."
Local Blackburn councilor Salim Mulla was reportedly suspended 30 minutes after Aziz for Facebook posts from last year where he shared a conspiracy theory video claiming Israel was responsible for the Sandy Hook atrocity and said it is playing a "Zionism game".
READ MORE: New McCarthyism: Is London's 'anti-Semitic' scandal a move against Jeremy Corbyn?
The latest suspensions come a day after Labour party leader Jeremy Corbyn said the party is "united" against anti-Semitism.
"We stand absolutely against anti-Semitism in any form," Corbyn said during a May Day rally.
"We stand united as a Labour movement, recognizing our faith and diversity, our ethnic diversity and from that diversity comes our strength."
Labour has been in crisis mode of late over accusations of anti-Semitism in the party. Last week, Bradford West MP Naz Shah was suspended for suggesting Israelis should relocate to America in a Facebook post, also from 2014.
Former London Mayor Ken Livingstone was then subsequently suspended for stating Hitler supported Zionism during a BBC interview in defence of Shah.
Attempting to clarify his comments in another BBC interview, Livingstone said there was a difference between criticizing Jews as a people and criticizing policies of the Israeli government.
"I've heard a lot of people being critical of Israel, but if I was to denounce the South African government, you wouldn't say I was racist - and one of my worries is this confusion with anti-Semitism and criticising the Israeli government policy undermines the importance of tackling real anti-Semitism," he said.
You can share this story on social media: