Stop laundering of plundered Nigerian assets via UK, reformers tell Cameron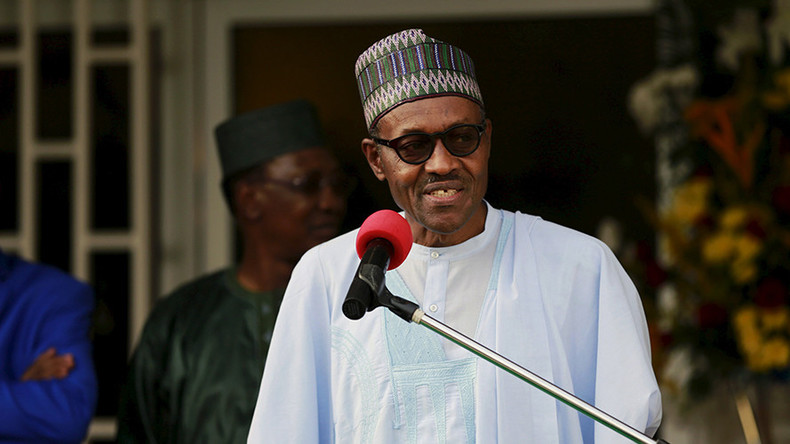 Britain must end its role as a "safe haven" for white-collar criminals who steal Nigeria's wealth and resources for personal gain, almost 100 Nigerian civil society groups have told David Cameron.
Key reformists from across Nigeria's political spectrum issued the plea in a sternly-worded letter sent to the British prime minister on Thursday.
The letter's signatories, who represent 95 of Nigeria's most progressive anti-corruption and human rights groups, demanded Cameron tackle Nigerian dirty money laundered via luxury properties, shops and schools in the UK.
Their demands were issued just two weeks ahead of an anti-corruption summit due to be held in London, which will provide a platform for governments, lawyers, white-collar crime experts and business officials to propose solutions to corruption in all its forms.
Ravages of corruption
Observers argue the world's anti-corruption architecture has been locked in stagnation for over a decade, with key governments obstructing progress. British anti-corruption think tank Transparency International (TI) UK says the result of this trend is empty rhetoric advocating change in the absence of concrete action.
While some anti-corruption experts suggest the May 12 summit could forge alliances between governments bent on tackling corruption on a global scale, others are less hopeful.
Although the Nigerian civil society groups commended Cameron for taking a so-called leading role on the global fight against corruption, they warned the time has come for him to take a long hard look at his own back yard.
The letter's signatories stressed the devastating effect corruption can have on ordinary citizens, stunting economic growth and exacerbating violent conflict and mass migration in its wake.
"Our Nigeria is one of those countries that has most bitterly suffered the impact. Despite the blessings of nature, which endowed us with abundant oil wealth, our infrastructure is deplorable," the letter said.
"Classrooms overflow while teachers go underpaid and parents are forced to give 'gifts' to ensure their children get attention. Police officers spend their time shaking down motorists or locking them up on some spurious pretext so as to extort a few naira.
"It is because of these abuses that the people of Nigeria participated with unparalleled energy in the 2015 presidential election. Now we are embarked on a nationwide anti-corruption campaign."
The letter went on to say that Nigerian anti-corruption efforts are severely undercut by UK authorities, who turn a blind eye to vast channels of ill-gotten gains pulsating through the heart of Britain.
"These efforts are sadly undermined if countries such as your own are welcoming our corrupt to hide their ill-gotten gains in your luxury homes, department stores, car dealerships, private schools and anywhere else that will accept their cash with no questions asked," the letter said.
"The role of London's property market as vessels to conceal stolen wealth has been exposed in court documents, reports, documentaries and more. The problem is clear, now is time to do something about it."
Panama Papers link
A number of elite Nigerian officials were among those to be named in the highly controversial Panama Papers leak. The vast collection of files is estimated to be the most expansive data leak in journalistic history. The data came from Panama-based law firm Mossak Fonsenca, a major player in the shadowy world of offshore finance.
The leak consists of more than 11.5 million legal and financial records that cast a glaring spotlight on a shadowy world of white-collar crime and corruption cloaked in secrecy by a complex network of offshore firms.
The files were initially handed to German newspaper Süddeutsche Zeitung from an unknown source and later shared with the International Consortium of Investigative Journalists (ICIJ). The ICIJ then dispensed a fraction of them to other media outlets smattered across the globe. Critics say the manner in which the body is disclosing information is Western-centric.
Like many gilded and powerful individuals across the world, Nigerian Senate President Bukola Saraki received unwanted attention as a result of the leak. The 53-year-old is embroiled in a legal battle in his homeland, where he faces multiple fraud charges, all of which he denies. Among these is the allegation that he failed to declare offshore assets filed under the name of his wife.
The assets include a luxury property in London's opulent Belgravia district, two firms registered in UK overseas territory the British Virgin Islands, and another in the French-speaking 115-island state of the Seychelles, east of mainland Africa. Both the Seychelles and the British Virgin Islands are key tax havens in the opaque world of offshore finance.
Saraki has also been accused of acquiring wealth beyond his means and owning an offshore bank account while working as an elected representative, a criminal offense under the fifth schedule of Nigeria's constitution.
Nigerian law compels local politicians to disclose their assets and those of their spouse and children under the age of 18.
Earlier this month, Saraki protested his innocence in a formal statement, arguing he had complied fully "with the provisions of the law" on the disclosure of his assets.
However, Michael Wetkas, a prosecution witness who led the anti-corruption unit that probed Saraki's financial dealings, accused him of laundering dirty money through British and American bank accounts, while failing to be transparent about his assets.
A call for action
Saraki's involvement in the Panama Papers leak has intensified pressure on Nigerian authorities to tackle the state's entrenched culture of malfeasance and white-collar crime.
In the wake of the scandal, Nigerian civil society groups issued a call to their President Muhammadu Buhari, a vocal opponent of corruption, to address Nigeria's corruption crisis.
The letter subsequently sent to Prime Minister David Cameron is an extension of this campaign. Its signatories stressed the importance of May's anti-corruption summit in London.
"This summit is an opportunity for the major financial centers to finally acknowledge the role they are playing in perpetuating corruption," it said.
"It is ironic that the countries that pride themselves on their own lack of corruption are the very ones providing most of the corruption services to our corrupt officials."
You can share this story on social media: