Pot, kettle: UK urges Saudis to speed up Yemen inquiry, despite its own 6-year Chilcot wait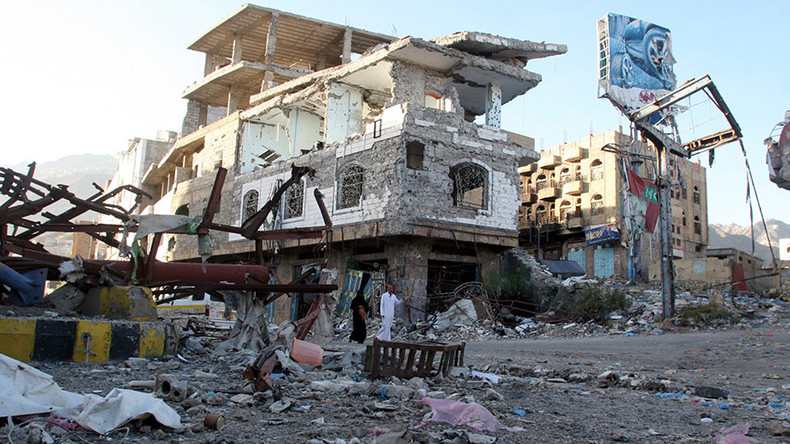 In a rare bout of public criticism of the Saudi regime, a UK minister has urged the theocracy to speed up an inquiry into its brutal war in Yemen.
Foreign Office Middle East minister Tobias Elwood reportedly told the Saudi ambassador Wednesday that the country's investigation into the Yemen conflict had been "frustratingly slow" and said that the regime "needed to put its hands up" to any mistakes made.
His comments come six years after the launch of the still unpublished Chilcot Inquiry into Britain's involvement in the ill-fated 2003 Iraq war, and only weeks after an investigation into the massive delay of that original inquiry was ordered.
Elwood also told an army export inquiry in Parliament Wednesday that progress in Saudi Arabia had been "slow, far too slow and they must improve on this. They have not had the experience of this."
The Saudi investigation began in January, spurred by scathing criticism from a panel of international experts who had assessed the massive humanitarian impacts of the year-long intervention in impoverished Yemen.
The scope of British involvement in the war was brought further into relief when armed forces procurement minister Philip Dunne told the panel that the UK has access to all post-operation reports written by Saudi military officers.
He said it was not for the UK government to decide if the Saudis had breached international law.
His claim comes despite recent revelations that the UK military has trained Saudi Air Force officers in aerial targeting and ground troops in artillery tactics.
On Wednesday, a former UK general turned investment bank adviser warned that the UK's criticism was making the Gulf states – centrally Saudi Arabia – feel a bit sad.
Britain's theocratic Gulf allies feel "nervous" and "let down" by Western criticism, according to a former UK general now working as Middle East adviser to a major investment bank.
Lieutenant General (ret.) Sir Simon Mayall aired the Gulf states' concerns in a comment piece for the Telegraph newspaper on Wednesday.
He warned that "every word and every action taken" by international allies was seen as a test of resolve among international partners.
For this reason he said that the current parliamentary inquiry into arms sales – which he himself addressed later in the day - was "unwelcome and self-defeating."
You can share this story on social media: