'Privatize biased BBC before it becomes irrelevant' – think tank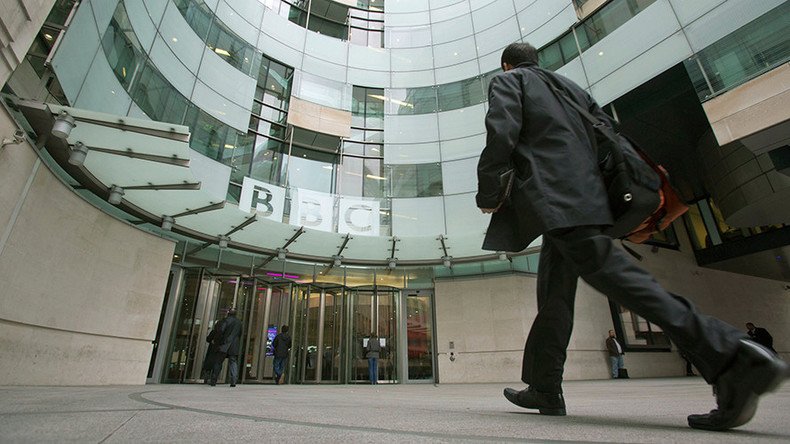 A free-market think tank has called for the privatization of the BBC, calling the broadcaster "no longer fit for purpose" and accusing it of a left-leaning bias.
A report by the Institute of Economic Affairs (IEA), an influential London-based think tank, said the BBC's funding model, a compulsory fee paid by all UK residents with a television set, is out of date.
"The BBC is fast becoming a minnow in international broadcasting, communication and the entertainment world as a whole. If it remains nationalized it could become irrelevant."
Mark Littlewood, IEA director general, said: "The BBC needs a business and ownership model more appropriate than the one designed the best part of 100 years ago."
The report suggests that "full-blown" privatization of the 94-year-old national broadcaster could "lead the viewing public to be more appropriately sceptical" of potential bias.
The report cites analysis of BBC programming that revealed a bias against capitalism, markets and business as well as the Brexit campaign.
The IEA also noted left-wing bias on topics such as climate change and inequality and welfare spending.
Railing against BBC Radio 4's 'Thought for the Day' feature, the report noted that "negative comments on business within the slot outweighed positive commentary on business by a factor of more than eight to one."
A spokesman for the BBC dismissed the report, saying: "The IEA's views on the BBC are at odds with the public, which backs the license fee and rates the BBC number one for trusted and impartial news.
"We have clear guidelines on impartiality, and this looks like selective use of data to paint a misleading picture by a group with a clear agenda."
READ MORE: Audiences want more foreign news sources, fresh perspectives – landmark study
The IEA report comes as the government prepares to draw up plans on the renewal of the BBC royal charter, due to expire in December of this year.
As the charter review draws nearer, the broadcaster has been reeling under pressure to implement changes across the board.
The BBC announced Wednesday a new diversity strategy meant to combat unconscious bias among recruitment officers. The scheme will have BBC staff disclose details of their family incomes and upbringing in a bid to ensure the broadcaster is representative of modern Britain.
You can share this story on social media: