'ISIS has terror cells in England' – US intelligence chief
Published time: 27 Apr, 2016 09:18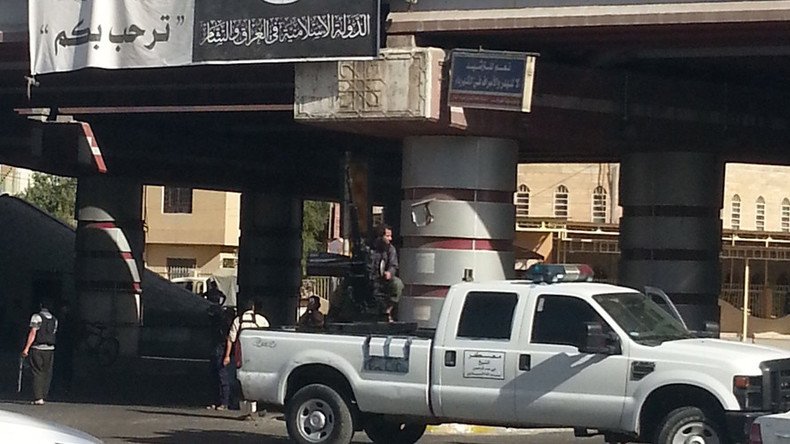 Islamic State (IS, formerly ISIS/ISIL) has actively "plotting" terror cells in England and other European nations, according to US director of Intelligence James Clapper.
Clapper told the audience at a Christian Science Monitor event in Washington DC on Monday that their presence "was a concern of obviously ours and our European allies."
"We continue to see evidence of plotting on the part of ISIL in the countries you name." Italy, Germany and the UK had been mentioned.
Clapper said the cells were populated by "fanatics" and expressed his desire to see their existence "provoke more [intel] sharing" between EU allies.
He warned the terror groups had "to some extent" been using the refugee crisis and that increasingly militant technological skill – for example, advanced encryption – only afforded security agencies a "snapshot" of jihadist activity.
"We don't have the total picture all the time – if we did, then the plots would easily be thwarted," he said.
Clapper also touched upon, but did not directly reference the current EU referendum debate, which President Obama spoke about at length during his visit on Friday.
The intelligence chief remarked on the fraught but "fundamental conflict" between EU initiatives such as free movement and privacy and the natural drive of a given national government "to protect the security of its borders and its people."
"Those are sort of countervailing processes," he added.
Clapper also lamented the fact that the mass intelligence leaks by NSA contractor Edward Snowden accelerated the level of encryption used by private firms, rather than terror cells, by up to seven years.
Clapper has personal experience of insecure technology. In January 2016, his own personal accounts were hit by a hacker.
An anonymous hacker, thought to be a teenager, reportedly told Vice's Motherboard site he had hacked Clapper's personal email, his phone and a Yahoo email account.