1st black, Muslim & female NUS leader Malia Bouattia accused of racism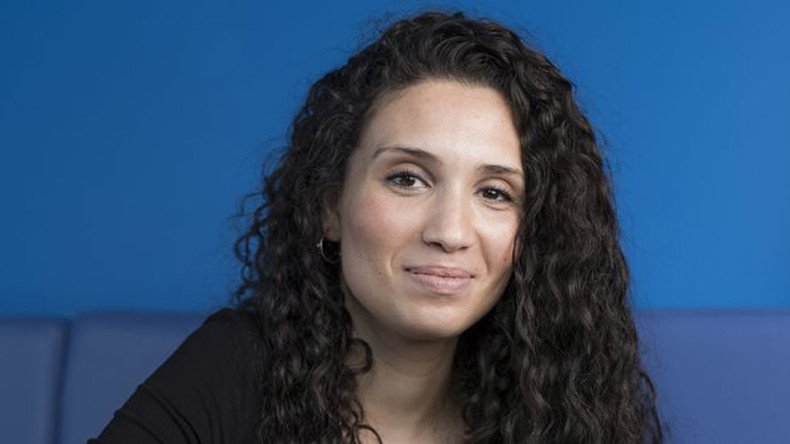 Newly-elected President of Britain's National Union of Students (NUS) Malia Bouattia, 28, was accused of anti-Semitism during her campaign. Now she's been voted in by a landslide, some of her critics are threatening to leave the union.
Despite winning the election by more than 50 percent of the vote, a number of students' union members say they may disaffiliate from the national body over claims Bouattia – who previously served as the NUS Black Students officer – is an anti-Semitic racist.
Last week she was accused in an open letter signed by fifty heads of university Jewish groups of referring to Birmingham University as a "Zionist outpost" in a 2011 article.
Elements within students' unions in Durham, York, Birmingham, the London School of Economics, King's College London, Westminster and Edinburgh are all said to be considering disaffiliation.
It is a move which, if successful, could hit NUS funding hard.
Bouattia, who fled Algeria with her family at seven years old to avoid being killed by terrorists, has a long track record of opposing racism. Yet her critics have accused her of anti-Semitism because of her outspoken views on Israel's treatment of Palestinians.
Her supporters, however, claim her attackers are cynically conflating criticism of Zionism – a form of racial nationalism – with the anti-Jewish creed of anti-Semitism.
Wes Streeting MP – who is connected with Progress, a Blairite think tank described by Shadow Chancellor John McDonnell as 'hard right' – told the Jewish Chronicle he is "afraid comments I have seen Malia Bouattia make her unfit for elected office."
"I think students up and down the country need to ask if NUS is fit for purpose," he added.
University College London Jewish Society President Adam Schapira said Bouattia should step down.
He said her election "frankly discredits NUS as an organization, and Jewish students are rightly outraged by this. In light of this, I am calling for her immediate withdrawal from NUS."
Bouattia was attacked in 2014 for opposing a motion condemning Islamic State (IS, formerly ISIS/ISIL) on the basis that doing so was Islamophobic.
Commentators said at the time the accusation against her was inaccurate and ideologically-colored, skewing the fact that Bouattia merely disagreed with the wording of the motion rather than its spirit.
An NUS spokesperson said at the time that "some committee members felt that the wording of the motion being presented would unfairly demonize all Muslims rather than solely the group of people it set out to rightfully condemn."
Bouattia's election is a break with tradition on a number of levels given the NUS presidency has long been the preserve of right-wing Labour figures.
Iraq-era foreign secretary Jack Straw, Times columnist David Aaronovitch, former Scottish Labour leader Jim Murphy and Streeting are all past presidents.
You can share this story on social media: