Naked Dining: London to get its first 'clothing-optional' restaurant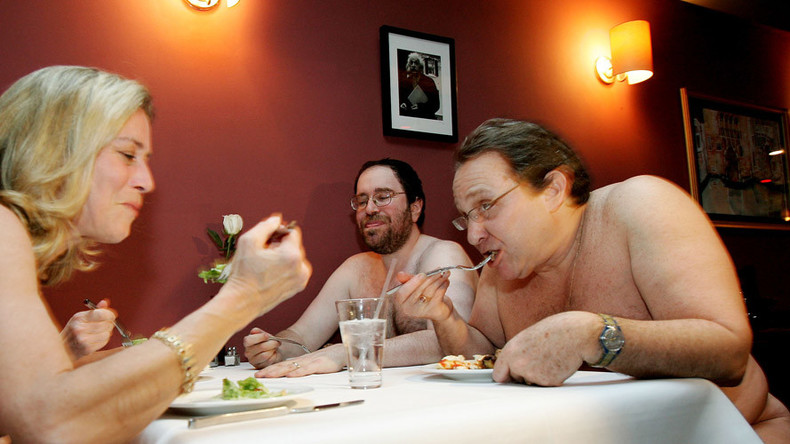 If your ideal dining experience involves public nudity, then you're in luck. London is about to open its first 'clothing-optional' pop up restaurant.
The Bunyadi will open in June with diners granted access on a first-come first-serve basis. The current waiting list has more than 12,100 names. For those who wish to try the pop up without having to expose themselves, worry not. There will be two sections, a "pure" section, or naked zone, and a clothed section. It's not clear whether the clothed section will be able to ogle the pure section, but bamboo partitions have been mentioned.
Customers who wish to partake in a bit of nude dining will be provided with changing rooms, lockers and gowns.
The idea of the restaurant isn't just about nudist eating. Bunyadi is meant to create a dining experience of "true liberation," according to Seb Lyall, who came up with the idea.
"We believe people should get the chance to enjoy and experience a night out without any impurities: no chemicals, no artificial colours, no electricity, no gas, no phone and even no clothes if patrons wish" he explained.
"We have worked very hard to design a space where everything patrons interact with is bare and naked. The use of natural bamboo partitions and candlelight has enabled to us to make the restaurant discreet, whilst adhering to the ethos behind it. No doubt, this has been the most challenging project for us yet, which makes us very excited about it."
Food will be cooked on a wood-flame grill and diners will use edible cutlery. It is hoped that the cutlery is sturdy enough, so as to avoid any painful spills.
Bunyadi, which means 'basic' in Hindi, was dreamt up by Lyall's Lollipop, which recently brought a Breaking Bad themed bar to Shoreditch (making the Cereal Killer cafe look tame in its gentrification of the once working-class area).
Bad news for Londoners already itching to Instagram their nude and natural dining experience, no phones are allowed, which is probably a good idea.
While the idea is certainly inventive, one hopes the seating will be adequately disinfected after each set of backsides leave the seats.