Irony in the sky: Drones banned in London airspace during Obama visit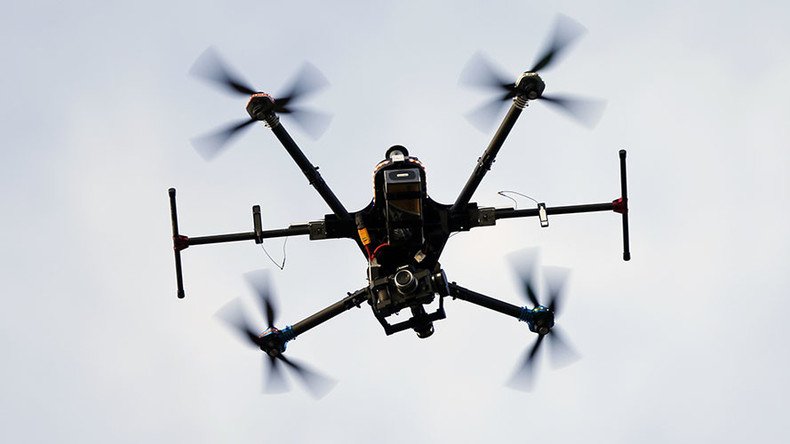 US President Barack Obama is renowned for his extensive use of military drones in Iraq, Syria, Afghanistan, Pakistan, Yemen and elsewhere – but the unmanned planes will be banned in London and Windsor airspace during his official visit on Thursday.
The ban comes after a civilian unmanned aerial vehicle (UAV) hit a passenger plane at Heathrow Airport on Sunday.
UK authorities banned the use of drones in the capital while Obama meets members of the UK royal family and politicians.
A notice has been issued by the UK's Civil Aviation Authority (CAA) and the National Air Traffic Service (NATS), the Press Association reports.
Conservative Transport Secretary Patrick McLoughlin declared flights will be limited "as part of the overarching security plan" for the visit.
The restriction bans drone use between Windsor and London on Friday, which is when the Obamas will lunch with the Queen for her birthday celebration.
Flights will also be prohibited between Stansted airport and London on Thursday evening – when the Obama family arrive – and on Sunday morning.
The temporary rules mean that aircraft cannot fly below 762 meters within the restricted areas unless they are using one of a number of London airfields or in the case of an emergency.
Flight BA727 was heading from Geneva to London with 132 passengers on board when it was hit on Sunday.
Following the incident British Airways said the Airbus A320 "was fully examined by our engineers and it was cleared to operate its next flight" and promised to offer the police "every assistance with their investigation."
In December 2014, another Heathrow bound A320 narrowly avoided a collision with an unidentified drone.
You can share this story on social media: