Democratic debate 'constrains' British military – Fallon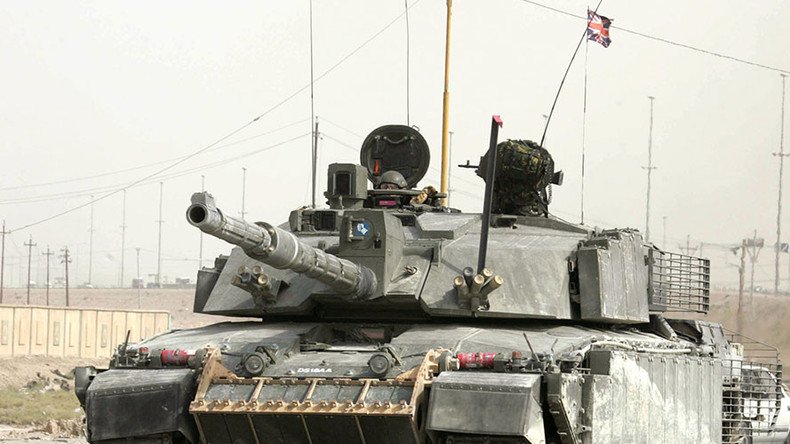 Too much democratic debate would "constrain" the UK from deploying troops, Defence Secretary Michael Fallon has said, as Britain moots sending 1,000 soldiers to Libya to support the new unity government.
Fallon's comments come as he quashes an Iraq war-inspired accountability initiative, which Prime Minister David Cameron championed while in opposition, promising to enshrine in law the requirement for a House of Commons debate on military deployments.
Political opponents say it is being scrapped because of the potentially-embarrassing conclusions of the Chilcot Inquiry report into the 2003 Iraq invasion, and because Cameron has designs on a new Libya intervention.
In a document to MPs, Fallon resorted to a catch-all national security argument, arguing that ministers did not want to be "artificially constrained in action to keep this country safe."
"I should … emphasize that the prime minister and I have to take decisions about the deployment of ships and planes and troops."
Asked if there is a connection between the statement and Foreign Secretary Philip Hammond's presence in Libya, the PM's spokesman argued "it would be wrong to make any connection."
Controversial interventions in Iraq, Afghanistan and Libya reinforced calls for a war powers act, which would make Commons debate a legal requirement.
Ministers are said to fear such a move would restrict them, leave them open to legal action and require them to define precisely what training or combat roles troops were being deployed to carry out.
In 2006, while leader of the opposition, Cameron pledged to curb executive war powers because "the prime minister is able to do what he wants without consulting Parliament at all."
Fallon said he had already made a specific commitment to bring any Libya deployment plans before the Commons in good time.
He also appears to have ring-fenced the controversial embedding of UK military personnel in foreign armies, saying the convention would not apply to them. The government was caught out last year when, after a 2013 vote banning military involvement in bombing Syria, it emerged that UK air crews where embedded with US and Canadian forces.
MPs were not happy with Fallon's move. Labour's Shadow Defence Secretary Emily Thornberry told the Times that former Tory Foreign Secretary William Hague had also pledged to make a debate on deployment an imperative.
She demanded to know if a Libya deployment or fears over the Chilcot report were the real motives behind the move and called the decision a "shabby and cynical breach of a government pledge" which demanded "proper explanation."
John Baron, a Tory who sits on the Foreign Affairs Committee, told the Times that "one positive consequence of the Iraq war is that it established the convention that, except in emergencies, military force is now subject to prior parliamentary approval."
You can share this story on social media: