Secret NATO manual accidentally leaked to Scottish boat operators - report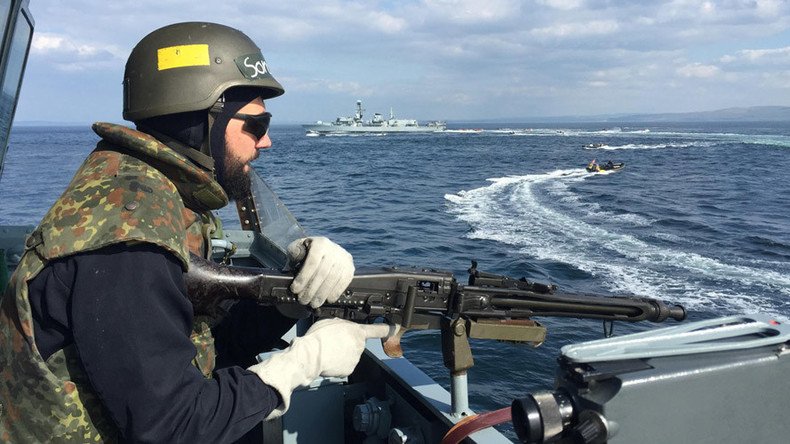 A NATO manual marked "restricted" and full of codewords, ciphers, coordinates, and radio frequencies for its war drills this month somehow made its way into the email inboxes of fishermen and ferry operators, according to the Sunday Herald.
The plans for "Joint Warrior 161", to be carried out from the UK's nuclear facility in Faslane, were accidentally released by the Ministry of Defence (MoD) late last month and revealed Sunday in an exclusive report, detailing information on the battle exercises which involve 40 aircraft, 22 ships, four submarines, and thousands of troops from dozens of countries.
READ MORE: Sanders protests US paying 75% of NATO spending, Clinton argues it helps deter 'Russian aggression'
The MoD admitted the embarrassing error and said there had been a "communications issue," despite releasing lists of phone numbers, email addresses, and military facilities.
"There is no impact to the public, military personnel, or units participating in the exercise," an MoD spokesperson told the Herald.
The exclusive story quotes MP Brendan O'Hara, the Scottish National Party's defense spokesperson, who called for an investigation into the incident.
"This could compromise the safety and security of the whole exercise," he said. "The MoD must investigate this breach and review their communications procedures around exercises as soon as possible."
READ MORE: ​Ex-Royal Navy sailor to RT: Trident whistleblower's security allegations true
The blunder comes as conservation groups warned of the environmental impact military training exercises have on dolphins and whales on Scottish shores, due to underwater noise caused by bombing.
The cost of Faslane, which holds the UK's controversial Trident nuclear program, rose to £31 billion (US$44 billion) in 2015 after the British government bought four new submarines.
READ MORE: Military wants 'safe space away from public gaze' to come up with policy, including Trident

You can share this story on social media: