Red-handed: UK military trained Saudis as they rained fire on Yemen, says Reprieve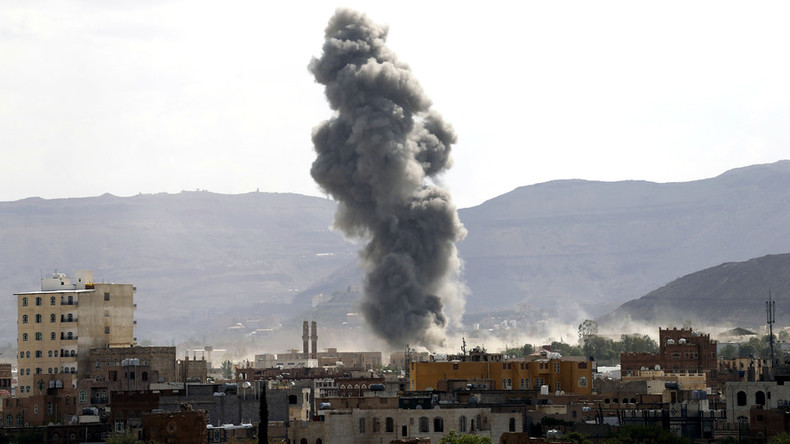 UK military personnel have delivered a series of three-week courses on "international targeting" to the Saudi forces currently engaged in pummeling Yemen, a Freedom of Information (FoI) request shows.
The revelations were made following a request by the human rights NGO Reprieve. The organization is now urging the UK government to stop providing military support.
While the MoD has long claimed its role is purely advisory, the revelations lay bare the closeness with which the two countries operate.
It now appears courses were being run by RAF officers as recently as 2015 on "international targeting" over three separate three-week blocks.
This included training on the Storm Shadow missile, which is launched from aircraft to destroy enemy bunkers.
Gunnery instruction on targeting and locating enemy gun batteries was also carried out by a seven-strong detachment of personnel from the Royal Artillery.
The artillery team delivered 52 hours of training to Saudi gunners and included a senior major, a captain, a sergeant major and a sergeant.
The MoD said the course had been delivered to "a mixed group of soldiers and officers" from the Royal Saudi Land Forces RSLF) field artillery.
Saudi personnel have also visited the UK for training.
The military said their personnel were not involved in "carrying out strikes, directing or conducting operations in Yemen or selecting targets, and are not involved in the Saudi targeting decision-making process."
They stressed, as they have on numerous occasions, that the UK military "provide guidance on best practice techniques, including advice to help continued compliance with international humanitarian law."
Reprieve case worker Omran Belhadi said: "Claims by ministers that Britain is helping the Saudi government abide by the law are disingenuous."
He pointed out that legal training on rules of engagement and the laws of war did not seem to have sunk in if, indeed, it was delivered.
"Extensive British 'targeting training' has done nothing to prevent the bombing of schools, hospitals and weddings, and the deaths of thousands of Yemeni civilians," Belhadi told the Guardian.
You can share this story on social media: