Almost 50% of Brits hold 'authoritarian' views
Published time: 14 Apr, 2016 13:19
Edited time: 14 Apr, 2016 18:26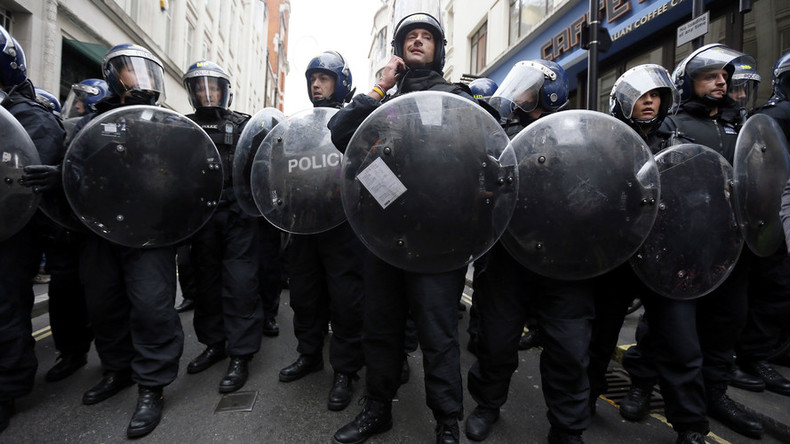 Nearly half of Britons hold "authoritarian populist" views, according to a recent YouGov poll. Experts believe this leaning to the reactionary end of the political spectrum could impact the outcome of the EU referendum.
Those who share the "authoritarian populist" mindset do not favor immigration but embrace the perspective of rolling back the state, and also do not share the global obsession with human rights or care about the EU's problems. They concern themselves with smaller national problems, demanding that authorities pay attention to the interests of the British people within the country.
Carried out by academics from universities in Essex and Exeter, the study used data compiled by YouGov between 2011 and 2015.
Report author Professor Tom Scotto told the BBC on Thursday: "People like us academics and the London elite just shrug off concerns about immigration, they shrug off concerns about the decline of Britain as a military power."
The establishment's failure to recognize these anxieties has created "animosity," Scotto argued.
"The electorate is saying we count too," he said.
The study measured how people felt about state intervention, foreign policy, human rights, the EU and immigration, boasting they had conducted the first ever systematic empirical analysis of the "authoritarian populist" mind-set in Britain.
Anthony Wells from YouGov stressed the study does not indicate half the population are certain to vote 'Leave' for Brexit at the referendum, but could influence their reasoning.
While some people are angry about the EU, they might not vote to leave it.
Authoritarian populism is a controversial term that describes a political outlook or disposition which appeals to the interests, hopes and fears of the general population, describing a society closer to a "passive revolution rather than mass mobilization," as Bob Jessop, a British academic and writer who conducted a study on the matter, puts it.
He describes 'authoritarian populism' as an alloy of the terms 'authoritarian' and 'populist' because while calling for a strong state and contradicting popular-democratic ideas, it addresses popular problems, answers national interests and simply appeals to the people.