Better off in jail? Women given tents & sleeping bags instead of homes when released from prison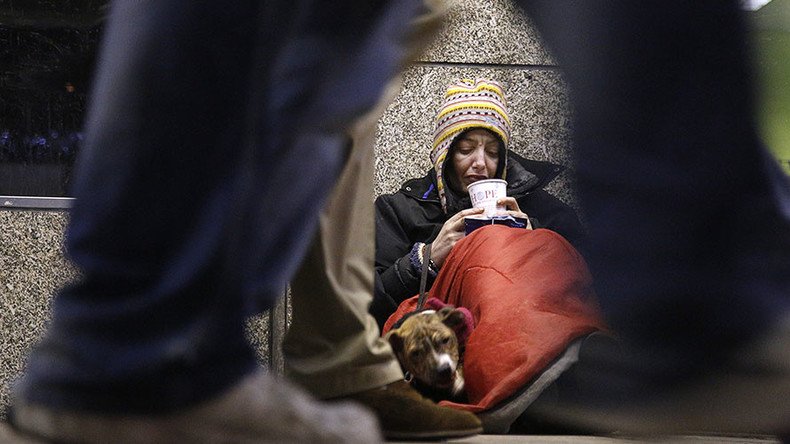 Women released from British prisons are being issued with tents and sleeping bags because of a shortage of accommodation, it has emerged.
A report carried out last November indicates 103 prisoners were discharged from HMP Bronzefield in Surrey in 2015 with nowhere to go.
The figures appear to echoed further analysis that female prisoners are in an increasingly precarious position when they are released.
The number of women leaving jail with a secure place to go fell to around 88 percent in 2015, from 95 percent the previous year.
The report found that Bronzefield performed well overall, but said "the prison had issued tents to two women who were released without anywhere to go to and the chaplaincy often gave out sleeping bags."
Prison director Charlotte Pattison-Rideout said the private jail works with local authorities to house those released but that the shortfall "affects the whole of the prison estate."
In a statement on the revelations, Labour's Shadow Prisons Minister Jo Stevens lauded the progress which had been made, but said it is "absolutely staggering that women seem to have been released from prison with nothing more than a tent or a sleeping bag.
"This is astonishing and a far cry from the safe and secure accommodation needed to assist them in the rehabilitation process," she added.
A 2013 report by the Howard League for Penal Reform warned that homelessness is a key driver in re-offending among former prisoners.
It also found the uneven spread of housing means "in order to be accommodated women were removed from their original home communities."
You can share this story on social media: