Lost in translation: British military down to just 15 Russian speakers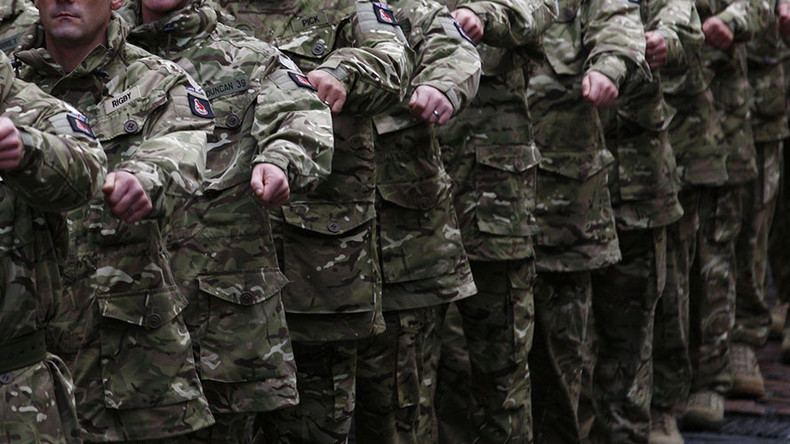 No wonder Anglo-Russian relations are dogged by a communication breakdown. Ministry of Defence (MoD) figures suggest the British military employs a mere 15 Russian linguists.
The MoD figures also indicate the UK may only have around 500 personnel who can speak any second language at all.
Some 179 speak one of the three main Afghan languages, 51 speak Arabic and 149 French.
The MoD said its figures do not reflect civilian employees with a second language or up to 1,000 personnel with language degrees or who speak another language as natives. It also said it has the support of other agencies – including the Foreign Office – with language skills.
A Scottish National Party (SNP) politician told the Express on Wednesday that the shortage means the MoD is failing in its basic obligation to defend the realm, leaving the country vulnerable to "Russian assertiveness."
Douglas Chapman said declining numbers of military linguists "pointed to a long-standing neglect of the MoD's most basic tasks in assuring the Defence of the Realm."
Chapman, who sits on the Commons Defence Committee, said that since the end of the Cold War the military had been "quietly cutting training programs and incentives that allowed serving personnel to gain vital foreign language skills."
He blamed "Whitehall bean-counters" for leaving Britain "scrambling to find the vital expertise that was deemed superfluous after 1991."
While Britain struggles to talk the talk, it can count on its chief NATO ally to walk the walk, with the arrival on Monday of waves of US combat aircraft ahead of a muscle-flexing NATO exercise in the Baltic.
F-22 Raptor jets from Florida's Tyndall airbase arrived at RAF Lakenheath in Suffolk. Brought into service in 2005, the Raptor first saw combat against Islamic State (IS, formerly ISIS/ISIL) in 2015 and can be modified for both bombing and air combat roles.
In a statement the United States Air Force (USAF) said the aircraft would visit other bases in Europe to "maximize training opportunities, affirm enduring commitments to NATO allies, and deter any actions that destabilize regional security."
On April 1, a squadron of F-15s arrived in Europe to bolster NATO by taking part in an exercise in Finland.