Militants need ballistic missiles to strike London, capital is too well defended – defense expert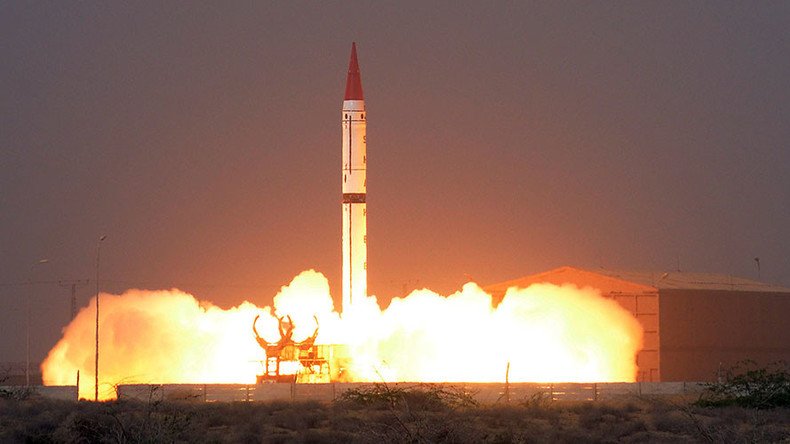 London's high levels of security mean that militants may be forced to use long-range ballistic missiles to hit the capital, a defense expert says.
Peter Roberts, a researcher at the Royal United Service Institute (RUSI), made the comments on Tuesday during a conference on missile defense at the security think-tank's London headquarters.
He told the Telegraph that although London is an "attractive" target the sheer density of police and intelligence operations meant "it is so well defended there is no other way to hit it."
Rather than take on the military, some of Britain's non-state enemies are aiming for "a cognitive impact," he said.
"They are looking for economic disruption. They are looking to gain influence over the general population," he said.
He used the example of the Paris and Brussels attacks to highlight how security shaped terrorism.
"You only need to look at Brussels to understand that terrorists are much more fluid than we are. They will change their doctrine, their methods and their targets," he said.
"Paris became too difficult, so they attacked Brussels. London is a difficult target for a conventional suicide bomber. It's not so difficult for a ballistic missile," Roberts added.
In a paper written for RUSI in August 2015, Roberts explained that although the ballistic missile threat is becoming more dynamic, UK intelligence agencies are divided over whether the UK mainland is "currently subject to a threat from ballistic missiles."
He also suggests that due to geography, threats to the UK are more likely to emerge from North Africa than the Middle East.
In the same paper, however, Roberts said an independent Ballistic Missile Defence (BMD) system "does not seem either financially or militarily prudent."
You can share this story on social media: