Anal s*x epidemic: Porn blamed for sharp increase in 'unwanted' activity among teens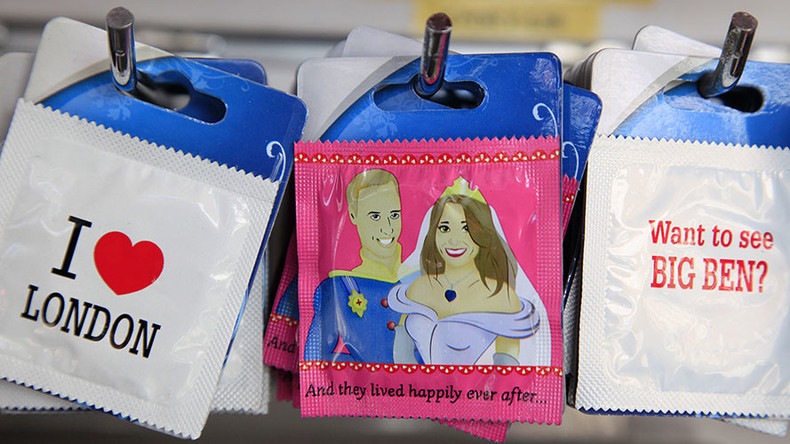 Anal sex is on the rise for UK teens, according to a report by the Department for Culture, Media and Sport, citing porn and male competition as significant factors.
Research finds the increase comes despite indications that it isn't a "pleasurable activity for young women."
Looking at child safety online, the report examined teenage sexual behavior and how it is influenced by content coming through their computer and mobile devices.
"Unwanted sex", such as anal, showed up as a growing issue in one of the studies cited by the report which asked 130 teenagers between 16 and 18.
Feminist author Naomi Wolf flagged this issue in the US three years ago during an interview with HuffPo.
"I visited a conservative college campus and a liberal one and anal fissures were the number one health problem women were having because everyone was doing anal when they were drunk and had just met, which is not the best way to do anal," she said. "It's a very delicate thing. So, the scripts are being set by porn."
An interrogator would place his penis along the face of the detainee. Others were raped with sticks or threatened with anal sex. -Naomi Wolf

— Richard O'Donnell (@Bartonesque) April 10, 2012
Online pornography cannot be attributed entirely to the increase.
"Men in a group discussion said anal sex was 'something we do for a competition', and 'every hole's a goal'," the study found.
The report also raised concerns over the impact of porn on brain development, claiming teenagers who view pornography are vulnerable to having a "rewiring" of their brains, "particularly in the pleasure and reward pathways."
A protein called iFosB creates pathways in your brain for dopamine to flow though as you look at porn...the more you look the easier it gets

— David (@davidkonves) June 26, 2015
Prause says puppie videos activate the same brain pathways as porn. But there's no evidence for addiction. #TribTalk#utpol

— Salt Lake Tribune (@sltrib) March 28, 2016
Anal sex has a long, hard history in the UK with former Prime Minister Margaret Thatcher all but denying its existence in 1986.
The AIDS epidemic led to her government to publish full page advertisements in newspapers explaining the high risk of HIV transmission from anal sex.
Thatcher raised concerns that acknowledging anal sex would expose young teenagers to "risky sex."
Thatcher wrote to then-health secretary Norman Fowler: "I remain against certain parts of this advertisement. Adverts where every young person will read and learn of practices they never knew about will do harm."
The ads ran as intended originally after Norman replied to Thatcher, saying: "Unless there is a reference to anal intercourse, which has been linked with 85 percent of AIDS cases so far, the advertisement would lose all its medical authority and credibility."
PornHub data shows UK users are the second highest globally. US users are #1.
The term 'anal' did not appear in the top 10 search terms from the UK, but did see a 39 percent gain in searches from the previous year, according to the data.
Top US search terms had an oddly family theme, with 'step mom', 'step sister', and 'mom' appearing in the top- . 'MILF' is also a popular search term in a number of countries, including Ireland. 'Anal' did not appear on the list, nor was it one of the top-gaining terms.
'My Little Pony' saw a massive increase in 2015 in Russia, entering the top 10 up 438 percent. Known as Bronies, 'My Little Pony' porn fans emerged in 2010 and have seen a recent surge in popularity in Belarus, Russia, and Ukraine especially among those ages 18 to 35.