Cryptowars: UK activist fears US extradition, 99yr sentence for refusal to surrender encryption keys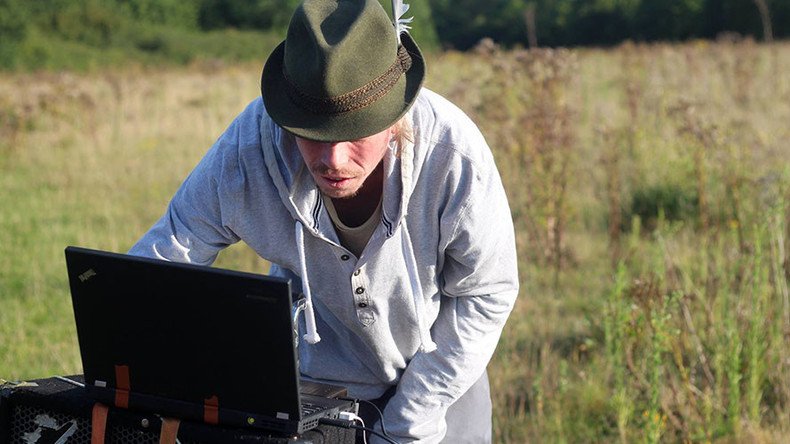 UK authorities are trying to force a 31-year-old student accused of hacking into the Federal Reserve and NASA to hand over his encryption keys, in a civil suit that could set a dangerous precedent for journalists and whistleblowers.
The court hearing, which could pave the way for a broadening of compelled decryption powers in Britain, is scheduled for 2pm in Westminster Magistrates' Court.
Suffolk-based activist Lauri Love stands accused of hacking into a number of US government websites, including the Federal Reserve, NASA, the US Army, the FBI and the Environmental Protection Agency.
He was first arrested in 2013 by Britain's National Crime Agency (NCA), following allegations he carried out the alleged hacks in protest at the US criminal justice system's draconian treatment of the late Aaron Swartz. It was this very treatment that was blamed for the 26 year-old American programmer and writer's tragic suicide, which occurred in 2013.
Laurie Love encryption case today. Full extradition hearing in June.

— Karen Todner (@karentodner) April 12, 2016
The US Department of Justice is now pursuing Love with three extradition orders, claiming he and several hackivists violated thousands of US government networks - leaving US taxpayers with a damages bill totaling millions of dollars.
Love is due to attend Westminster Magistrate's Court on Tuesday afternoon, where a judge will decide whether to allow the NCA to use far-reaching new powers in the absence of Parliamentary consent.
The gifted electrical engineering student, who has a flair for computer programming, is being represented by barristers Ben Cooper and Stephen Cragg.
He is suing Britain's equivalent of the FBI, the NCA, for the return of multiple electronic devices seized from his family home in October 2013 during a police raid.
Although no charges were ever brought against him, the NCA is demanding Love surrender his encryption keys in order to secure the return of his property. Such a move would enable the NCA to search through the student's personal data to ensure it is solely his.
Love, who is a privacy rights advocate and passionate human rights defender, told RT earlier this week he is unable to assist with this request.
UK police powers concerning encryption are laid out under the Regulation of Investigatory Powers Act 2000 (RIPA). The legislation empowers police to order criminal suspects to hand over their passwords.
Following Love's initial arrest in 2013, the NCA took a range of computers and other devices he owned. He was then handed an official order under Section 49 of RIPA in February 2014, which called on him to surrender his passwords.
Love flatly refused, and the NCA allowed the order to expire without any consequences.
However, when Love began a civil action to regain access to some of his computers and devices, the NCA hit back. The law enforcement body is now demanding he be forced to decrypt his data, using the civil action to do so.
The case sheds a spotlight on the global debate concerning encrypted data and governments' right to penetrate it, and raises concerns about the erosion of state sovereignty in a climate of transnational mass surveillance.
Lawyers and privacy rights campaigners are outraged at the treatment Love is receiving, arguing his civil lawsuit to get his property back is being used as a mechanism to undermine citizens' privacy rights. They claim the NCA is orchestrating a de facto power grab that extends beyond its statutory limitations, throwing the legality of encryption in Britain into question.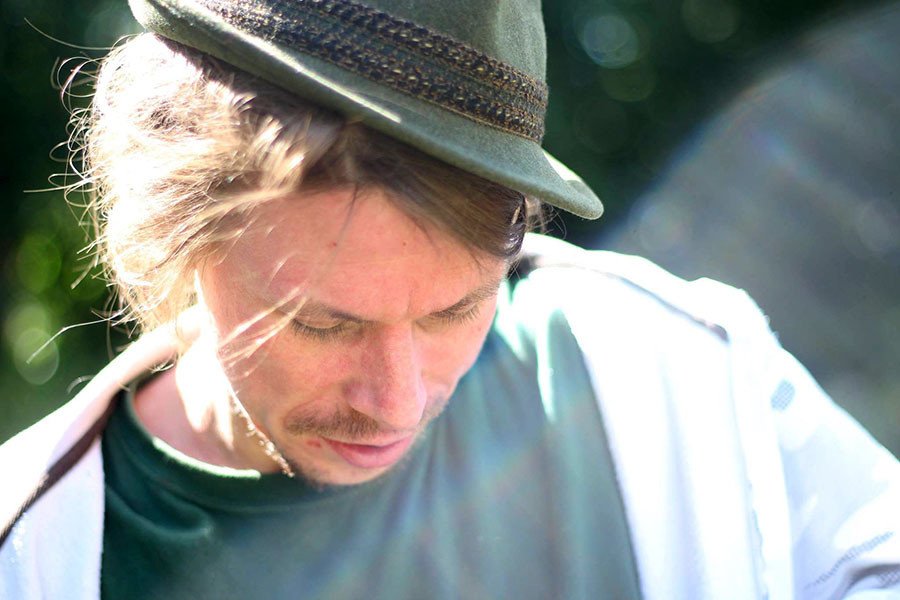 The Courage Foundation, which supports people who risk their life or freedom to make serious contributions to the public record, is backing Love's refusal to hand over his keys. It is also raising funds to help fight his extradition battle.
The group's campaign officer, Naomi Colvin, told RT that the so-called evidence US prosecutors are basing their extradition orders on remains unknown to Love and his US-UK legal team. She stressed, however, that "the NCA had Lauri on police bail for nearly a year and seem not to have found sufficient evidence to charge him."
Colvin suggested that the NCA is attempting to cloak its agenda of pushing for the "broadening of compelled decryption powers" in secrecy because it knows it's likely to be seen as controversial.
She expressed concern over what she perceived as UK-US cooperation in the context of Love's extradition case.
Love's US lawyer Tor Ekerland said his client is "extremely valuable" to Britain.
"Creative, talented thinkers like him are an asset in identifying security flaws in computer systems and he should be rewarded for these talents, not punished," he said.
"The US government typically overreacts to individuals like Lauri because he threatens their control over information."
"People like Lauri challenge the idea that the government should be the decider as to what people should know, and that the US government is a responsible warden of information."
Director for the Centre for Investigative Journalism (CIJ) in London Gavin MacFadyen said "alarm bells should be ringing over this case."
"The Apple case was all about digital backdoors – well in this case the NCA is effectively trying to legislate entirely new powers by a legal backdoor," he said.
MacFadyen argued such a policy shift should be subject to parliamentary scrutiny and debate, rather than pushed through via a civil property lawsuit.
WikiLeaks founder Julian Assange, who is a trustee of the Courage Foundation, said privacy rights in Britain are already gravely undermined and the situation is about to worsen.
"In the case of Lauri Love, the National Crime Agency is making a grab for even more police powers. If it succeeds, anyone who uses encryption will be considered suspect under the law – a breathtaking reversal of the presumption of innocence," he said.
"Lauri Love is fighting this case for the rights of all UK residents against excessive and abusive policing. Because the UK is a laboratory for these kinds of repressive policies, the case will also have wide-reaching repercussions internationally. Love must prevail."
The NCA declined to comment directly on Love's extradition proceedings or those of April 12. Asked whether it felt pressured by the NSA and/or other US authorities regarding Love's case, a spokesperson for the law enforcement body said: "The NCA is an independent law enforcement agency. We would not routinely confirm or deny specific communications with partners."
The FBI claims Love worked under the moniker 'Peace', a name that relates to his legacy of human rights and social justice campaigning. None of the alleged crimes he committed were for personal gain. Outraged campaigners have taken to social media to defend his integrity and decry his potential extradition under the hashtags #FreeLove, #FreeLauri, and #NoLove4USGov.
If Love is extradited to the US, his US-UK legal team says he could face up to 99 years in prison. Ekerland said his extradition to the US "would have a chilling effect on anyone who wants to expose government corruption."
Sarah Jane Brennan, RT
You can share this story on social media: