Fat or thin, you're on your own: Britain is failing the obese & people with eating disorders
Published time: 8 Apr, 2016 16:01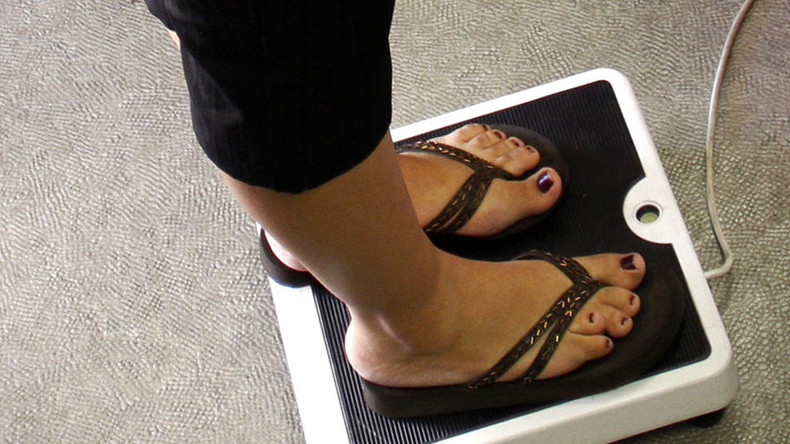 Dangerously overweight and underweight people are being let down in Britain, as the glut of fast food is blamed for the UK's obesity crisis, while anorexics and the bulimic are forced to wait months for specialist help.
Oxford University academic Susan Jebb blames environmental factors such as the abundance of snacks and fast food, rather than lack of self-control, for the ballooning problem of obesity in the UK.
In an interview with the Times, she said it is wrong to blame the obesity epidemic on a national collapse in willpower.
Meanwhile, data retrieved via a freedom of information (FoI) request found many dangerously underweight people are made to wait months for mental health treatment on the NHS.
Jebb, who is professor of diet and population health, made her comments on the obesity epidemic ahead of the Times Cheltenham Science Festival this summer.
She told the Times that environmental factors – such as a person's genes and the availability of unhealthy snacks – can make it more difficult to cut down on food.
Jebb said there is "good biological evidence" to suggest it is much harder for some people to change their diet because they require a lot more food to feel full.
"Obesity has increased so greatly over the last few decades. That's not a national collapse in willpower. It's something about our environment that has changed," she said.
"You need in some cases a superhuman effort to reduce your food intake. Is that their fault? I don't think it is."
Jebb added that popular prejudice against overweight people is "completely obstructive" and that 'fat shaming' tends only to exacerbate the problem.
Newly published figures suggest Britain also has a serious problem treating individuals suffering from anorexia and bulimia.
The average waiting time for adults seeking help treating eating disorders can vary from 20 to 182 days, depending on the trust they are registered with.
Data from 41 of the 55 mental health trusts found 1,576 people have waited 18 weeks to see a specialist doctor since 2012.
Some 99 people waited a whole year, while 742 patients waited 26 weeks.
The BBC Breakfast investigation also found waiting times for outpatient treatment have risen 120 percent in some areas over the past four years.
Eating disorder charity Beat said early intervention is critical in such cases and called for more investment in mental health services.
A spokesman for the Department of Health said: "People with eating disorders must get high quality care as early as possible – and while this is happening in some places, there is far too much variation.
"That is why we're investing £150 million [US$210 million] to develop community services in every area of the country for children and young people, and have set a target for routine care to be available within four weeks, and urgent care within one week by 2020."