Lost in space? Missing 'astronaut' dog teddy sparks massive search (VIDEO)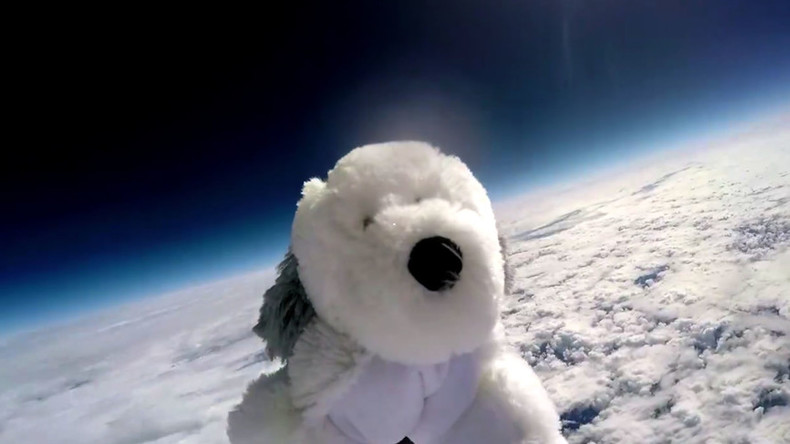 The search is on for a stuffed dog from northern England who went AWOL during his recent mission to space.
Sam the dog was successfully launched from England's Lake District region by a group of school children Tuesday, but has since been reported "lost in space".
Sam the dog, a soft toy mascot, was sent to the edge of space attached to a helium balloon as part of a science project by pupils from Morecambe Bay Primary School in Lancashire.
Sam was equipped with a GoPro camera and GPS tracker, but became detached from both devices when he reached 15 miles (24km) above Earth and his balloon 'shuttle' popped.
Disaster struck as the helium spacecraft crashed back to earth, landing in a field near Burnley over 30 miles (48 km) away from the launchpad.
A public campaign to find the cuddly canine astronaut has been launched, with the focus on a radius of 40-50 miles (64-80km) of the landing site, based on the last received flight data.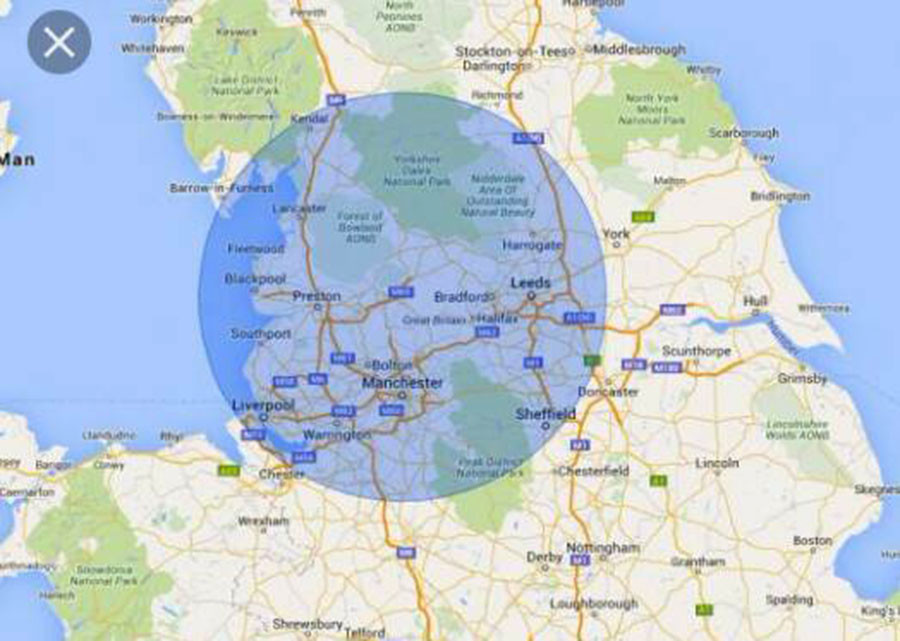 A reward is also being offered for the safe return of Sam by The Midland Hotel, who hosted the launch, and social media users can follow the search under the hastag #FindSam.
News of Sam's disappearance in the stratosphere has gone global as Morecambe Bay school children urge people to join the search. An update posted on the school's website says staff and pupils "hope to have him back home safe before the end of term".
A dog fitting part of Sam's description was brought to the school Friday according to a post from a special Facebook page set up by the pupils, but unfortunately was not the space hero.
Sam the dog: From The Midland to Space!

Our cuddly toy dog and English Lakes Hotels Resorts & Venues mascot was sent on a space mission by school children for their science project. He launched from the roof of The Midland and was filmed by a camera in his helium balloon. UPTDATE 16:00 07/04/16: Have you seen Sam the Dog? Sam the Dog went missing in action. The equipment landed in a field near Burnley, but Sam had become detached during re-entry and was nowhere to be seen when his tracking equipment and live telemetry systems were recovered.According to the flight data, it is thought that he returned to earth within a 40-50 mile radius of the landing site. We are offering a reward if found.Find out more about Sam in Space on our blog:http://elh.uk/SamInSpace#FindSam

Posted by The Midland on Wednesday, April 6, 2016