Eritrean accuses easyJet of racial profiling after he is booted off plane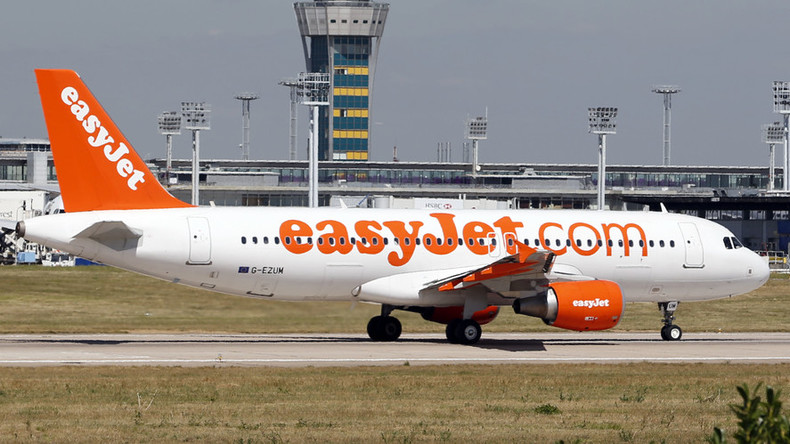 A man of Eritrean descent says he was a victim of "racial profiling" after being escorted off an easyJet flight by armed police because another passenger complained of "suspicious behavior."
Meghary Yemane-Tesfagiorgis, from London, was waiting for the plane to take off from Rome's Fiumicino airport when the captain told him he would need to get off.
Italian armed police then escorted Yemane-Tesfagiorgis to the airport's police station, where he was subjected to further interrogation and left to wait in the airport for 15 hours for the next flight.
Yemane-Tesfagiorgis says airline staff told him a woman on the plane had complained about his presence.
"I felt violated," he told ITV News London. "It was racial profiling. If she feels uncomfortable, she should get off the plane."
Yemane-Tesfagiorgis said the plane was delayed for 20 minutes when the captain explained there was a technical fault with luggage and informed passengers the flight would take off soon.
A few minutes later, a member of the cabin crew asked Yemane-Tesfagiorgis to come to the front of the cabin, where he was greeted by armed police.
"I was asked to leave the plane by the captain [and] when asked 'Why?' he explained: 'A fellow passenger has stated that she does not feel safe with you on board.'
"I was then directed by the police to the airport police station," he said.
"I was subjected to further questioning and intimidation by the Italian authorities before being left to sit in the airport for a further 15 or so hours."
Yemane-Tesfagiorgis says he is seeking legal advice.
In a statement, the budget airline confirmed the incident.
"Mr Yemane-Tesfagiorgis was questioned by the authorities as a result of another passenger reporting concerns about his behavior.
"The safety and security of its passengers and crew is our highest priority and airlines have to take any security-related concerns seriously."