Housing crisis: Foreign despots buy up London, while millennials left out in the cold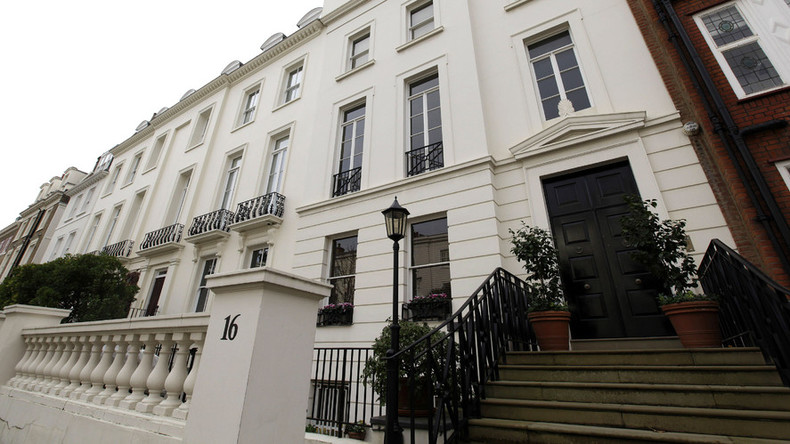 While under-35s are effectively locked out of the UK housing market, the Panama Papers show Middle East and African dictators feel right at home in Britain's pricey capital.
The son of deposed Egyptian dictator Hosni Mubarak, a Nigerian senator currently facing corruption charges, and characters connected to Syrian President Bashar Assad all boast swanky pads in top London postcodes like Belgravia and Kensington.
Meanwhile, British millennials find themselves incapable of getting a foot on the property ladder in two-thirds of the country, owing to a 50 percent rise in house prices since 2007.
Among the property owners named in the Panama Papers is Soulieman Marouf. An Assad associate, Marouf's assets have been frozen in Europe. He owns luxury flats in London worth an estimated £6 million (US$8.5 million) through a company in the British Virgin Islands.
Alaa Mubarak, son of Hosni Mubarak, has an £8 million house in Knightsbridge. He was jailed for corruption but later released.
Nigerian politician Bukola Saraki owns a Belgravia pad. A second property is owned by a firm in which his wife has shares. He is currently under investigation at home for failing to declare assets – allegations he denies.
Experts say money is being laundered through the purchase of assets, a practice some say is not treated with enough gravity.
"People are not taking money laundering seriously. Our job is not to be judge and jury but to flag up, in slightly uncomfortable fashion, deals that need more investigation," Henry Pryor, a buying agent for luxury homes, told the Financial Times on Thursday.
Estate agents and their like are now encouraged to flag up dodgy-looking transactions using "suspicious activity reports" to the National Crime Agency (NCA) – Britain's equivalent of the FBI.
While reporting of such incidents doubled in the year ending September 2015, they represent only a fraction of an estimated million property sales per year and do little to alleviate the housing woes of the 20-35 age bracket.