Aiden Aslin fought ISIS with Kurdish Peshmerga, now British govt wants him jailed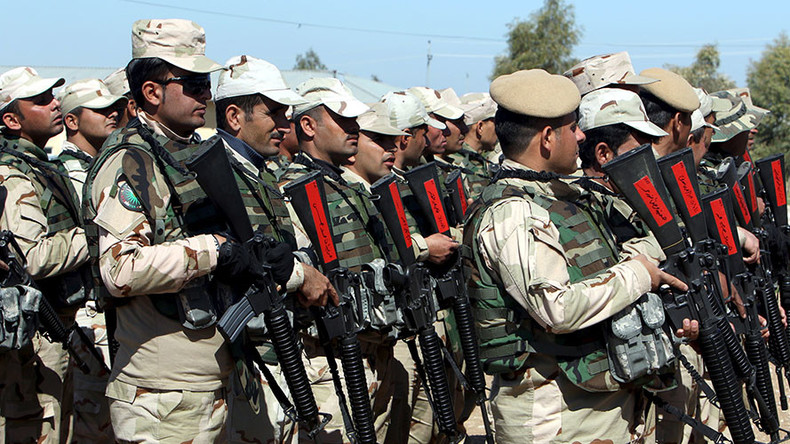 Criminal charges against Briton Aiden Aslin, 22, who joined Kurdish Peshmerga forces fighting Islamic State (IS, formerly ISIS/ISIL) in Syria, must be dropped, his supporters said at a protest in his home town of Newark, Nottinghamshire.
Aslin traveled to the Middle East in 2015 to fight the extremist group, which controls swaths of Iraq and Syria, but was arrested upon his return in Britain in February and held for 30 hours at Heathrow Airport.
The young man, who previously worked as a care worker in Newark, was then questioned at Nottingham Police headquarters over suspected terrorism offences.
His family now says a court hearing on Tuesday in which he was supposed to find out whether he's to be charged, has been pushed back to May 17. It is still unclear whether he is being detained on suspicion of terror offences or for being a mercenary.
Nottinghamshire's Kurdish community organized a protest in support of Aslin.
"We aim to support Aiden as much as we can. He is a hero and very nice guy. He went to defend justice on behalf of the British people," One of the organizers, Raoof Sofie, said.
So far more than 1,100 people have signed an online petition calling for criminal proceedings to be dropped.
In the weeks after his arrest, Aslin's family, local MP and supporters in the community pointed out that he was fighting against the terrorist group, not for it, and was embedded with the Lions of Rojava – a Kurdish unit.
Read more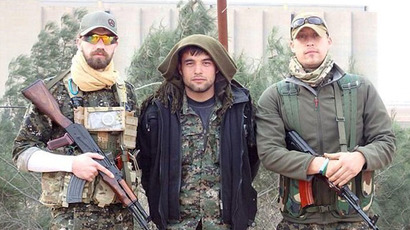 Speaking about his arrest at Heathrow, his grandmother, Pamela Hall, criticized the police saying: "We just wanted to wave to him but we weren't allowed to, and that felt inhumane."
Local MP Robert Jenrick accused Nottinghamshire Police of misleading him about Aslin's arrest. In February he told the House of Commons he had been told it was counter-terror policy to arrest individuals on their return, and they were usually not charged.
Home Secretary Theresa May later informed him there was no such policy.
"They may have taken advice on this case, but it was Nottinghamshire Police's decision to arrest Aiden and it is not correct for them to pass the buck," said Jenrick.
Last year, two former British Army soldiers were accused of being mercenaries after joining the Kurdish Peshmerga to fight IS. Jamie Read and James Hughes were both questioned at Heathrow on their return from Syria in 2015.