Take from the poor, give to the rich: Tories slash benefits while tax breaks boost wealthy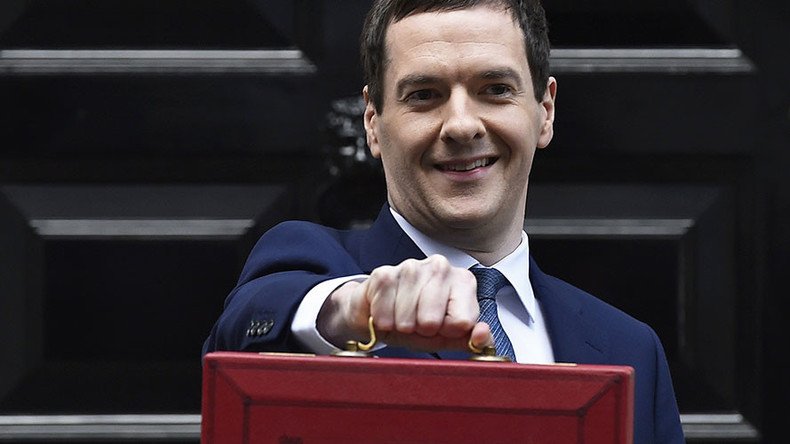 Welfare programs for the long-term unemployed in Britain will have funding slashed this Parliament, while top earners will see their take-home pay increase thanks to generous tax breaks.
A new work program for the long-term unemployed next year will be significantly less well funded than its predecessor.
More than £2 billion (US$2.8 billion) was paid out to work program providers in the four years from 2011. The new program guarantees that spending will fall to just £130 million a year by 2020.
The government's drastic cut risks sparking a fresh battle with disability campaigners, who last month forced Chancellor George Osborne to backtrack on planned cuts to disability payments.
Figures from 2011 show three-quarters of long-term unemployed people were sick or disabled.
Economist Jonathan Portes of the National Institute for Economic and Social Research warned the government has to "devote resources" to back-to-work programs if there's any chance of them working.
His view was: "It seems highly unlikely all of this is going to add up."
News of the cuts comes days after a Fabian Society report found Britain's richest will receive as much support from the government – through tax breaks – as Britain's poorest by 2020.
Last Friday, the Fabian Society published a report describing Osborne's March budget as "unfair" for giving top earners an average of £9,000 in tax allowances.
The Fabians' general secretary, Andrew Harrop, said the government was transferring wealth from the poor to the better off.
"By the end of the decade, if the Conservatives deliver on their manifesto promises, households in the top fifth of the income distribution will be receiving an average of £9,400 a year in tax allowances and welfare payments; while the poorest fifth of households, for whom benefits may be their only source of income, receive an average of £10,200," he said.
You can share this story on social media: