Ministry of Truth? BBC to erect George Orwell statue outside London HQ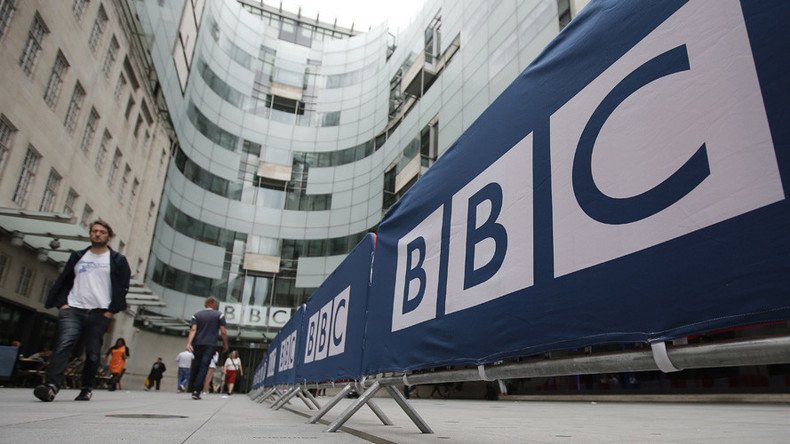 Despite his resignation from the BBC in 1943, when he grew tired of "pushing propaganda," a statue of George Orwell, author of the dystopian '1984', will soon be erected outside the broadcaster's London HQ.
The statue of Orwell – real name Eric Blair – will be accompanied by a plaque that reads: "If liberty means anything at all, it means the right to tell people what they do not want to hear," the Guardian reported on Monday.
Sculptor Martin Jennings told the Guardian: "I was delighted when I visited the site to find it littered with cigarette butts – that is absolutely the place for Orwell, who was rarely seen without a cigarette in hand, to the grave detriment of his health."
"He would undoubtedly have been out there in the cold with the smokers for most of his time," Jennings added.
'1984', perhaps Orwell's most famous work, tells the story of an unfortunate everyman making his way through a fictional authoritarian Britain locked in an everlasting war against an indistinct enemy. In the dystopian scenario, civil liberties are eliminated and the citizenry constantly watched as they are fed lies by a shadowy government organization called the Ministry of Truth.
Plans to erect a statue to Orwell were dropped in 2012, allegedly because the Spanish Civil War veteran was viewed as being too left-wing. For one reason or another, the plan has been revived.
Orwell himself was once employed by the BBC as a producer on the organization's Eastern Service.
The terrifying torture chamber depicted in '1984' – Room 101 – was even named after a stuffy conference room in the BBC HQ to which Orwell apparently took a severe dislike.
In his 1943 resignation letter, available in the BBC's online archives, Orwell attacks the corporation's tendency to broadcast "hopeless" propaganda on India. It was later found that the kind of radio sets the BBC broadcasted for were not widely in use in India, and that the signal was so weak it would have been unintelligible anyway.
The campaign for a statue of the man, who many consider the father of political journalism, was launched by the late Labour MP Ben Whittaker.
His widow Janet told the Metro newspaper on Monday: "Orwell's resonance is international. Wherever powerful governments falsify events, suppress freedom of information or dehumanize their processes, people recognize the satire in 1984."
You can share this story on social media: