Who asked New Zealand? Brexit scaremongering continues apace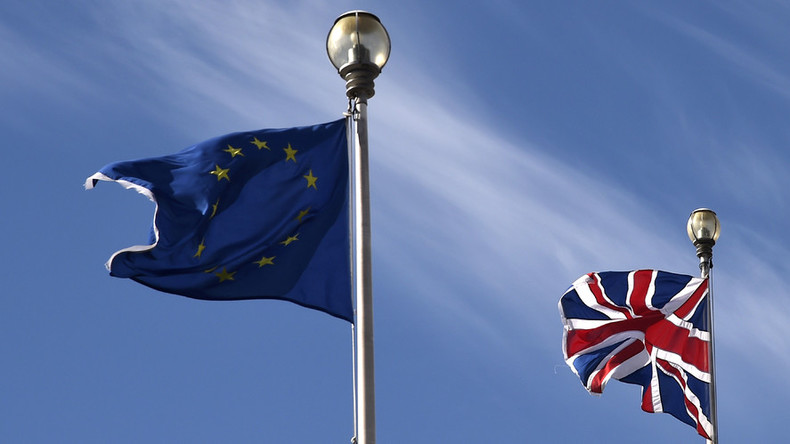 Mass immigration, financial woes and an intervention by New Zealand's PM – all in a day's work for Project Fear. RT searches for a Brexit reality check as referendum day creeps ever closer.
Each day that passes between now and June 23 promises a range of conflicting news and punditry about whether or not Britain should stay in the European Union (EU).
April Fools' Day is no exception – only these aren't pranks. RT sifts through the latest tall tales in the Brexit saga.
Living wage? Mass immigration!
Chancellor George Osborne's National Living Wage kicked in on Friday, meaning British workers over the age of 25 will earn a minimum £7.20 (US$10.20) per hour, up from £6.70.
Euroskeptics in the Conservative Party, however, warned the wage hike could attract more low-skilled workers from Europe, unless Britain leaves the EU and takes control of its borders.
Tory MP John Whittingdale told the Times: "The living wage was a great idea to give British families a pay rise, but because we have no control of our borders the main people that benefit could be from other EU countries."
"If we vote Leave and take back control, we will be able to ensure that workers who are currently in the UK will get the full benefit of the rise in the living wage," he added.
New Zealand PM backs 'In' campaign
New Zealand Prime Minister John Key has become the latest world leader to publicly back the 'In' campaign.
Key said if the EU was on his doorstep, he would want to join it.
Speaking on the sidelines of the Nuclear Security Summit in Washington, Key told reporters that Britain is stronger in the EU.
"As someone who has lived in the United Kingdom for a long period of my working life, I guess all I would say is that if we had the equivalent of Europe on our doorstep, New Zealand as a country would be looking to join that. We certainly wouldn't be looking to leave it," he said.
Another conflicting poll
An opinion poll by TNS, conducted between March 24 and 29, reveals the 'In' and 'Out' campaigns are neck-and-neck, with support for both sides falling one percent since a previous survey last month.
The 'In' and 'Out' camps each hold support from 35 percent of the public, while the remaining 30 percent are undecided.
Au revoir, Grande-Bretagne!
The French have never been keen on Britain being in the EU, ever since President Charles de Gaulle twice vetoed the UK's application to join the bloc.
Now France is living up to its historical antipathy, with a recent poll indicating that of the major European nations, it is the least keen on the UK staying 'In'.
The Odexa poll conducted for Le Parisien found just 54 percent of the French see Britain's inclusion in the EU as desirable.
By contrast, 65 percent of Germans, 67 percent of Italians and 76 percent of Spaniards want Britain to stay in the bloc.
Finance fears
A former European Central Bank (ECB) vice president claimed if the UK left the EU, London would no longer be able to trade in euro derivatives – one of the biggest earners for Britain's financial sector.
Christian Noyer, who now works as governor of the Bank of France, said Europe would not tolerate its currency being traded outside the European Union.
Trillions of euros are traded outside the Eurozone, with the lion's share taking place in London.
Brexit supporters claim the financial 'doomsday' predictions of Brexit are overstated, as they were when Britain chose not to join the Euro.