Shell shock: 6 WWII anti-tank rockets found at UK bus stop, cops forced to deny April Fool
Published time: 1 Apr, 2016 14:33
Edited time: 1 Apr, 2016 16:08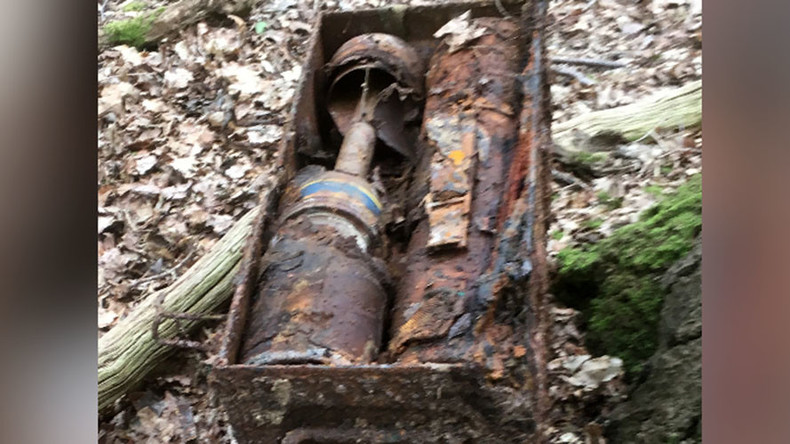 Six unexploded World War II rockets have been found behind a bus stop in Essex. Local police say they want to know who left them there.
After being called to the scene, police confirmed: "The Army Explosives Ordnance Disposal Unit attended and disposed of the rockets nearby and confirmed they were six live anti-tank rockets from WWII".
"We are appealing to find the person who left these items at the bus stop and to find out whether they have any more."
Perplexed social media users, responding to the force's Facebook appeal, thought it was an April Fool's joke.
"Hmmmm – true or an April Fool??!" one user wrote.
"Yea right!" said another.
We are appealing to find out who left six anti-tank rockets behind a bus stop in #Coopersale this week.We were called...

Posted by Essex Police on Friday, 1 April 2016
Essex Police was forced to issue a second statement on social media insisting the appeal is genuine.
"This is a bona fide appeal. Anyone with information is asked to call 101," the force posted.
Earlier in March, the discovery of a number of unexploded bombs caused concern in Liverpool city center. A team of bomb disposal experts equipped with an army robot were called to the scene of two unexploded World War II-era bombs.
The vintage devices were found at a vacant site near Pall Mall on the banks of the River Mersey where building work was due to begin.
Merseyside Police confirmed the unusual find, saying: "Bomb disposal officers have assessed two devices discovered at the scene and removed them from the area for further examination."