'Argentina covets the Falklands to mask its own incompetence' – British colonel
Published time: 30 Mar, 2016 16:41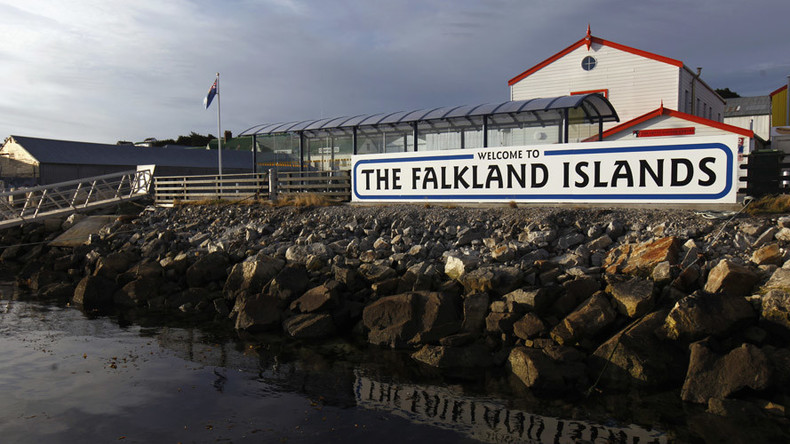 British critics are accusing the government of Argentina of using its claim over the Falkland Islands, also known as Islas Malvinas, to distract attention away from its own civil and military incompetence.
The allegation follows a UN ruling that extended the South American nation's maritime territory to cover the disputed islands.
Buenos Aires celebrated the UN decision on Monday, which expanded Argentine territorial waters by 1.7 million square kilometers.
However, critics argue the Argentine government continues to claim the islands as a means of distracting attention from its own shortcomings.
Retired British Army colonel Tim Collins mocked Buenos Aires for its tough stance on the Falklands when its economy is "disintegrating."
"Argentina has gently withered to a shadow of a country thanks to political and financial mismanagement during the Kirchner regime," the former SAS officer wrote in the Telegraph.
"Drug traffickers from Bolivia and Peru are running their cargoes through the country because the infrequently paid police force is rarely to be seen. The Argentine military is disintegrating."
Collins, famed for an enthusiastic eve-of-battle speech he gave ahead of the 2003 invasion of Iraq, ridiculed Argentine military capabilities.
"In August 2015, the Argentine Air Force retired its Mirage fighters, with only a handful of them even flyable.
"The problems don't stop there: their submarine crews, despite benefiting from a recent upgrade, need at least 190 days of immersion practice, and in 2014 only spent 19 hours submerged. Their four destroyers face a similar situation; they don't have any weaponry.
"Argentine ground forces rarely have the resources for training and are vastly under equipped, their kit dates back to the 70s and is in very short supply," he added.
Argentina welcomed the UN ruling on Monday, with Foreign Minister Susana Malcorra saying the country is "reaffirming" its sovereign rights over resources in the newly expanded area.
Secretary of Exterior Relations Carlos Foradori said Argentina had a wealth "we do not even know about yet."
He went on to say the new territory opened up the possibility of "exploitation of maritime subsoil."
Shares in Rockhopper Exploration PLC, a British oil company operating on Falkland Islands, slumped 5.3 percent following the UN ruling.
Prime Minister David Cameron downplayed the UN decision as "not legally binding," insisting the UN commission does not have jurisdiction over national sovereignty.
A spokesperson for Downing Street said Falklands residents cannot be forced to accept Argentine sovereignty against their will.
"What's important is what do the Falkland islanders themselves think? They've been clear that they want to remain an overseas territory of the UK and we will still support their right to determine their own future."