Nuclear hacks: Trident cyber-defenses to be revamped amid ISIS, rogue-state hacker threat
Published time: 30 Mar, 2016 14:17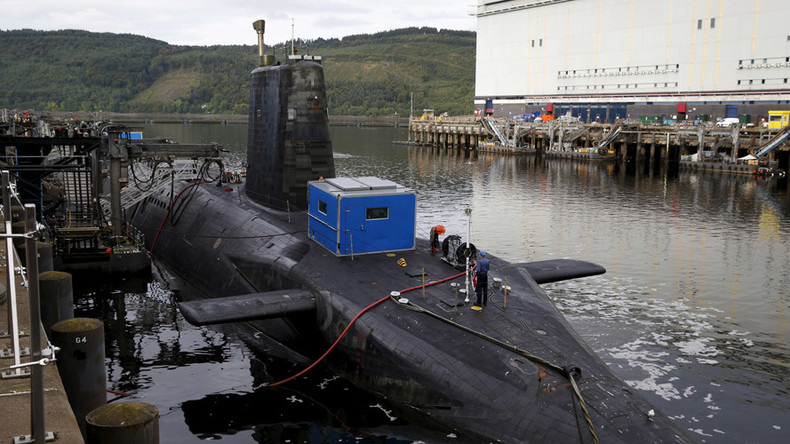 Cyber-defenses protecting Trident nuclear weapons are to be updated amid concerns military computers and networks may be vulnerable to North Korean and Islamic State (IS, formerly ISIS) hackers.
British defense giant BAE Systems will carry out the update on behalf of the US Navy, which maintains Trident, Bloomberg reports.
"Now that cyber has become even more important in our national security, there will be even more requirements. In our modern era, cyber security threats are a legitimate concern," a US Navy nuclear deterrent program spokesman, John Daniels, told Bloomberg.
Last November, former UK Defense Secretary Lord Browne warned hackers could render Britain's nuclear deterrent obsolete.
"There is no guarantee that we will have a reliable deterrent or the prime minister will be able to use this system when he needs to reach for it," he cautioned.
The US is seeking a $34.7 billion budget through to 2021 to bolster cyber-security capabilities. UK Chancellor George Osborne announced in November the UK will set aside £1.9 billion ($2.7 billion) in its military budget for cyber security spending over the next five years.
Britain and the US cooperate closely on Trident, with US defense contractor Lockheed Martin building the Trident II D5 missiles that are carried on Britain's four Vanguard submarines.
The US Navy also services the missiles in the State of Georgia, while the UK supplies the warheads. Documents declassified in 2014 indicate the warheads are designed with the help of US expertise. They are made at the Atomic Weapons Establishment at Aldermaston, which is managed in part by Lockheed Martin.
Approached by the Times, the British Ministry of Defence (MoD) would not confirm the planned update.
"The deterrent remains safe and secure. We take our responsibility to maintain a credible nuclear deterrent extremely seriously."